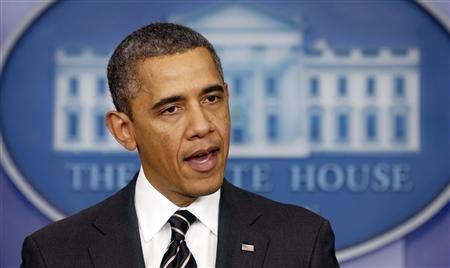 US President Barack Obama has stated that he wanted to increase the tourists' inflow from 70 to 100 million, to help the country create more jobs and grow economically.
Obama also asked the state agencies concerned to make it easier for tourists from other countries to visit US tourist attractions and spend money at hotels, restaurants and other businesses.
The President said this during his visit to the Baseball Hall of Fame in Cooperstown, New York. Obama became the first sitting President in US history to visit the Baseball Hall of Fame. He took the occasion to dwell on America's tourism and economic strengths.
"And today, I'm here in Cooperstown to talk about some new steps that will lead to more tourism not just within America but getting more folks to come and visit the treasures, the national treasures that we have all across this country, including the Baseball Hall of Fame right here in Cooperstown - because tourism translates into jobs and it translates into economic growth," the President said.
Obama explained how tourists help a country to get revenue. "When visitors come to the US, they don't just visit the tourist spots. They rent cars; they stay in hotels; they eat at restaurants. And that means for Upstate New York, the Baseball Hall of Fame is a powerful economic engine," he pointed out.
Last year alone, the US travel and tourism was responsible for $1.5 trillion in economic activity, which supported nearly 8 million jobs in communities all across America, Obama revealed.
When it comes to tourism, the good news is that the US has got a great product to sell, the President said. He recounted his walk on 22 May from the White House to the Department of the Interior building. Obama explained about the tourists he met from Germany, Israel, Brazil, China and Ukraine on the National Mall.
The US President also stated that people come from all over the world to see parks and monuments in the US. And it's good for US economy. Since 2010, America's travel and tourism industry has added nearly 580,000 jobs, he added.
"From our cities to national parks, every year millions of people travel across America. Those visits support nearly 8 million American jobs - jobs that can't be outsourced at thousands of local and small businesses," Obama stressed.
As a part of his Year of Action, the President is using the power of his pen and phone wherever he can, on behalf of the Americans, to create jobs and help the hardworking citizens get ahead.
Obama also highlighted the importance of investing in America and welcomed more international visitors to the US. By making it easier for foreign visitors to travel to and spend money at American attractions and national parks, the country can local businesses and it grows the economy for everyone, he emphasized.