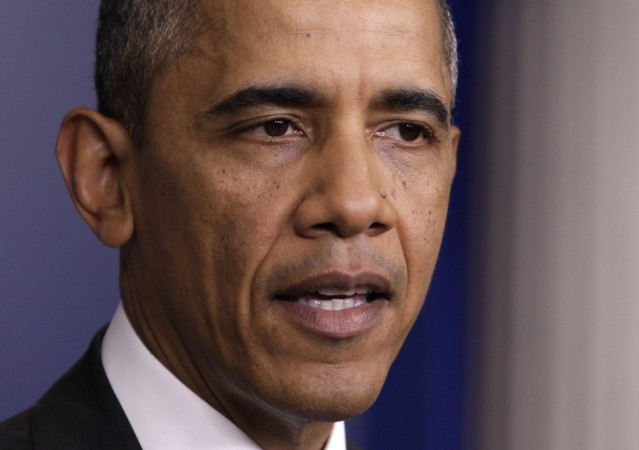 President Barack Obama on 7 May visited the tornadoes affected areas of central Arkansas in the United States and enquired with the families who lost their loved ones in the natural calamity.
"The federal government is going to be right here until we get these communities rebuilt," said the President. Because when something like this happens to a wonderful community like this one, it happens to all of us," Obama said in his remarks at Vilonia in the area.
Arkansas was devastated by tornadoes last week. The President thanked the recovery workers on the site who are helping the affected families and businesses to pick up the pieces after the tornadoes.
"After the tornadoes touched down, I immediately approved a major disaster declaration to make sure every federal resource was available to help folks in Faulkner County and other areas affected by the tornadoes. At my direction, FEMA deployed Incident Management Assistance Teams to support local recovery efforts. Craig Fugate was down here the day after the storm, and a team of the Army Corps of Engineers has been helping search through the debris," Obama stated.
The President explained the government's immediate rescue action by a crew of 200 members, including those from other countries. He pacified the affected victims and patted the recue personnel in the area by telling that the country is with them to support.
He appreciated the community's response towards the affected victims of the tornadoes. "So this is a testament to the strength of this community, the strength of Arkansas and the strength of America. And I could not be more proud of everybody who has participated in the recovery process," Obama said.
The recovery workers include members of National Guard and Army Corps of Engineers, who are searching through the debris for survivors and helping the victims of the natural calamity to recover fast.
(Ed:AJ)