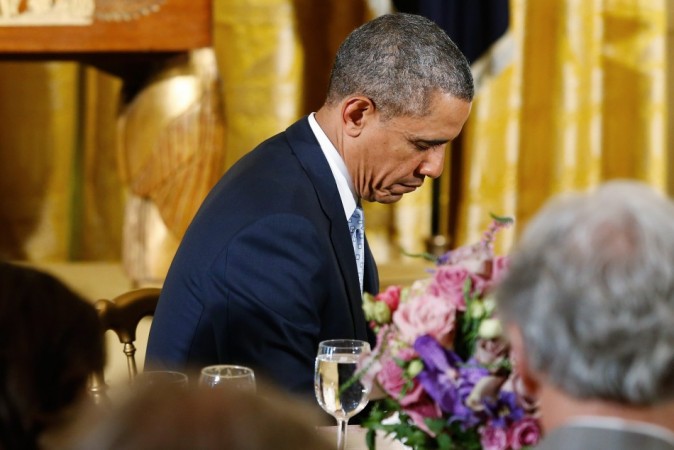 Three Indian Americans are going to join US President Barack Obama's 14-member advisory commission on Asian Americans and Pacific Islanders (AAPIs).
The men in question are US Air Force officer Lt Col Ravi Chaudhary, noted community leader Shekar Narasimhan and popular film and television actor Maulik Pancholy.
"I am pleased to announce that these experienced and committed individuals have agreed to join this Administration, and I look forward to working with them in the coming months and years," a White House issued statement quoted Obama. The President is currently on a four-nation tour in Asia. The nominated 14 persons also include N Nina Ahmed of Bangladesh-origin.
The AAPIs initiative works to improve the quality of life and opportunities for Asian Americans and Pacific Islanders by facilitating increased access to and participation in federal programs.
The AAPIs is housed in the US Department of Education and is led by Executive Director Kiran Ahuja.
AAPIs functions in collaboration with the White House Office of Public Engagement federal agencies to increase the participation of Asian American and Pacific Islanders in programs in education, commerce, business, health, human services, housing, environment, arts, agriculture, labor and employment, transportation, justice, veterans affairs and economic and community development.
The three Indians are achievers in their own fields. Chaudhary is the Executive Officer to Commander, Air Force District of Washington, Joint Base Andrews, Maryland. Narasimhan is the Managing Partner at Beekman Advisors and Chairman of Papillon Capital. Narasimhan is also a co-founder of the Emergent Institute in Bangalore. Previously, it was known as the Indian Institute of Sustainable Enterprise.
On his part, Pancholy is involved with several non-profit and social policy organisations, such as Asian-Americans Advancing Justice, the New York City Anti-Violence Project and the International Gay and Lesbian Human Rights Commission.
Ahmed, of Bangladesh origin, is a co-owner and executive vice-president of government affairs for JNA Capital - a Philadelphia-based real estate finance and development company.
(Ed: VP)