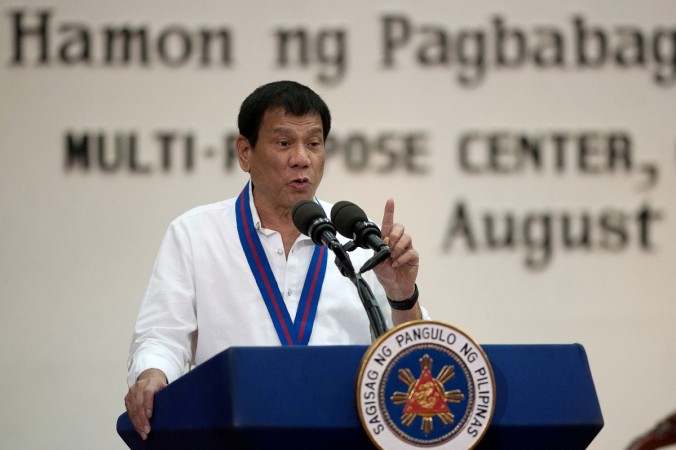 U.S. President Barack Obama met with Philippines President Rodrigo Duterte informally on Wednesday during the ASEAN Summit, even though Duterte had called him a "son of a b****" before their scheduled meeting.
Duterte, before arriving in Laos, on Monday had addressed the reporters in Philippines and had called the U.S. President a "son of a b****", which resulted in Obama cancelling their formal meeting, which was scheduled on Tuesday. Duterte, however, expressed regret over his remark.
Obama and Duterte informally met in a holding room before attending a gala dinner that was organised at the ASEAN Summit in Vientiane, Laos, Philippines Foreign Secretary Pefecto Yasay said according to the Associated Press.
"They met at the holding room and they were the last persons to leave the holding room. I can't say how long they met. It all springs from the fact the relationship between the Philippines and the United States is firm, very strong. The basis for this relationship is historical and both leaders realise this. And I'm very happy that it happened," Pefecto Yasay said.
A White House official said that the exchange between the two leaders mostly contained pleasantries.
Duterte on Monday had said that he would not take any questions from Obama regarding the extrajudicial killings in Philippines, which have occurred ever since he won the presidential elections in June 2016. Duterte has encouraged citizens in Philippines to bring justice to the drug peddlers in the nation as a part of his crackdown on suspected drug-dealers and users. Over 2,000 people have been killed in this crackdown till now.