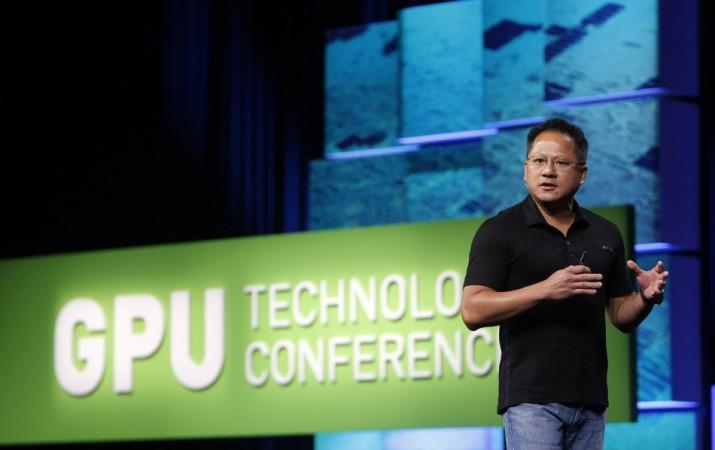 American semiconductor major Nvidia has announced a powerful quad-core processor 'Tegra-4'. The processor will be officially unveiled at the international CES (Consumer Electronics Show) in Las Vegas this week.
Nvidia claimed that its latest processor is the world's fastest mobile processor and says that Tegra-4's graphics processing will enable smartphones with faster web browsing ability.
"Tegra 4 provides enormous processing power and efficiency to power smartphones and tablets, gaming devices, auto systems and PCs," said Phil Carmack, senior vice president of the Tegra business at NVIDIA.
He further said, "Its new capabilities, particularly in the area of computational photography, will help improve a whole range of existing products and lead to the creation of exciting new ones."
The company said that Computational Photography Architecture would empower smartphones to generate high dynamic range (HDR) photos and videos by fusing together the processor power of the GPU, CPU and the camera's image-signal processor.
Key features of Nvidia Tegra 4 processor include:
GeForce GPU with 72 custom cores.
Quad-core ARM Cortex-A15 CPU and the processor also comes packed with Battery Saver Core.
Computational Photography Architecture.
4K ultra-high-definition video support.
The semiconductor company claims that Tegra-4 consumes 45 percent less power than its predecessor, Tegra-3. Smartphones fitted with the Tegra-4 processor can run close to 14 hours of HD video playback.
Nvidia boasts that the Tegra-4 will enable smartphones to support worldwide 4G LTE voice and data through an optional chipset Nvidia Icera i500 processor.
Along with the Tegra-4 processor Nvidia will also release a hand-held gaming console 'Project SHIELD' at the CES.
Nvidia, a company which is well-known as a seller of chipset and other hardware components for smartphone and PC makers, has entered into the device manufacturing with the release of its first ever portable gaming console 'Project SHIELD'.