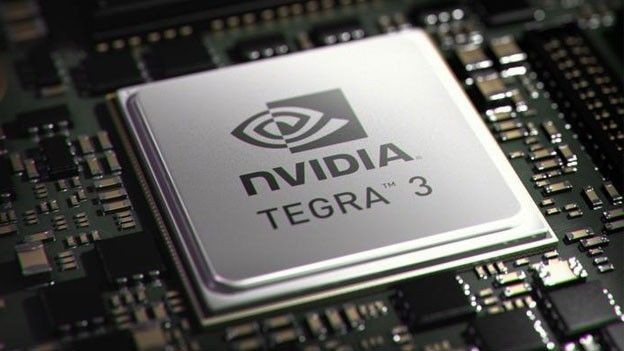 American semiconductor giant Nvidia has begun rolling out Android v4.3 Jelly Bean OS update to a number of the company's co-branded tablets Tegra Note 7.
The new software is released via OTA (Over-The-Air) to Tegra NOTE 7 reference tablets of EVGA, ADVENT, Gigabyte, Shenzhen Homecare Technology, ZOTAC, including XOLO (Play Tab 7.0 in India), said Mithun Chandrasekhar, a company spokesperson.
The company claims the new firmware will bring in enhanced Tegra NOTE stylus experience with added support for left-handed users and a new DirectStylus help option in settings menu with stylus removal and insert notifications bar.
Apart from these improvements, the tablet will also get a number of security and bug fixes, as well as the Tegra 4 processing power and Chimera computational photography architecture based AOHDR (Always on High Dynamic Range) camera feature with stabilization for shake-free video recording. Users will also be able to transfer apps and data between microSD cards and the inbuilt storage as well.
Other enhancements to be expected from Android v4.3 Jelly Bean OS include:
Keyboard and input: With an improved algorithm for keyboard, tap-typing texts become less cumbersome and also enhance gamepad as well.
Location: Feature will enable the phone to automatically detect Wi-Fi hot-spots without turning on the Wi-Fi mode all the time.
Settings: New tab is introduced to letusers check which applications are active or disabled.
Restricted Access: Once updated with 4.3 Jelly Bean, users can create profiles for guest users with restricted access to apps and other contents, as well as separate widgets and local storage.
Daydream: This new feature will enable users to browse through the photos via easily accessible albums.
Language support: More dialects are included in the new v4.3 Jelly Bean OS including Hindi.
Graphics: v4.3 will now allow devices to support 'Open GL ES v3.0' graphics.
Network: Bluetooth Smart (Low Energy) support will make smartphone to use less power while transferring data between devices.