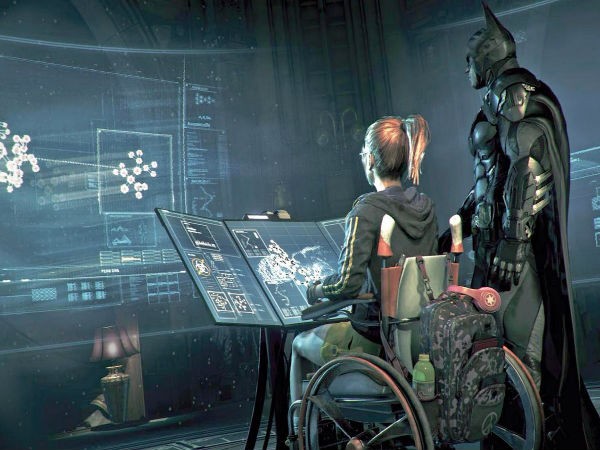 Sure, the recently released "Batman: Arkham Knight" from Rocksteady may be one of the biggest releases of 2015, but it seems like the game's PC version is facing a lot of stick for a number of issues that have plagued the overall gameplay experience for the title.
In fact, the issues with the PC version of the game have been so intense that the title has now been pulled from both physical shops and online stores (like Steam).
Also, as reported, both Nvidia and Rocksteady are looking into the game to fix whatever's plaguing the game for the PC version.
"We want to apologise to those of you who are experiencing performance issues with Batman: Arkham Knight on PC," a statement on the game's forum from Warner Bros. (via NeoGAF) read.
"We take these issues very seriously and have therefore decided to suspend future game sales of the PC version while we work to address these issues to satisfy our quality standards."
"We greatly value our customers and know that while there are a significant amount of players who are enjoying the game on PC, we want to do whatever we can to make the experience better for PC players overall," it added.
Warner has assured that fans can request a refund through Steam for the game "if desired", or through the shop from where the game was bought.
Warner has said that Batman and Steam forums are being monitored to keep track of any such issues that might crop up in the future for the game.
"The Batman: Arkham fans have continually supported the franchise to its current height of success, and we want to thank you for your patience as we work to deliver an updated version of Batman: Arkham Knight on PC so you can all enjoy the final chapter of the Batman: Arkham series as it was meant to be played," the statement closed," the statement concluded.
"We are working with WB Games and the development teams to address the performance issues of the PC version of Batman: Arkham Knight," a spokesperson later told Eurogamer. "We have made our QA and engineering resources available and will provide updates when they are available."
Apart from that, Rocksteady co-founder Sefton Hill stated on Twitter: "Totally supported decision to suspend PC version. We have our best engineers at Rocksteady working like crazy to help fix the issues ASAP."
Batman: Arkham Knight is currently also available for PS4 and Xbox One.
Stay tuned for more updates!
[Source: Gamingbolt, Eurogamer]