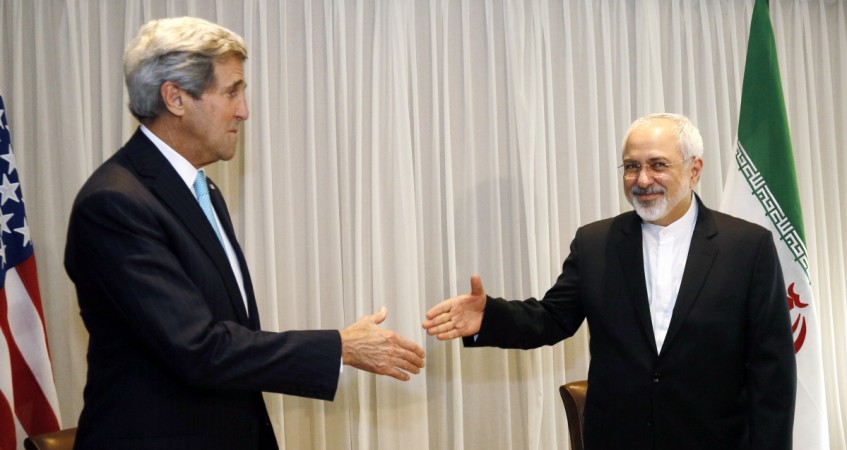 In a stern response to Israeli Prime Minister Benjamin Netanyahu's speech in US Congress on Tuesday, Iran has said that it is 'very close' to a nuclear deal with the United States.
Iranian Foreign Minister Mohammad Javad Zarif hit out at Netanyahu for his scathing speech, while assuring that Iran is not building nuclear weapons.
"Netanyahu has been proclaiming, predicting that Iran will have a nuclear weapon within two, three, four years, since 1992. In 2012, he went before the General Assembly and said, 'Iran will have a nuclear weapon within one year.' It seems that he wants to stick to his one year—forever," Zarif said in an interview with NBC News.
Netanyahu had criticised US President Barack Obama for his government's talks with Iran over a nuclear agreement, stating that 'it doesn't block Iran's path to the bomb. It paves Iran's path to the bomb'.
The Israeli prime minister's speech came even as US Secretary of State John Kerry was in talks with Zarif in Switzerland over the deal which aims at limiting Iran's nuclear activity for at least ten years while lifting economic sanctions.
Zarif maintained that Iran's nuclear programme was peaceful.
"We don't want to build nuclear weapons. We don't believe that nuclear weapons bring security to anybody, certainly not to us. This is about nuclear technology, this is about scientific advancement, this is about pride of the Iranian people. It has nothing to do with nuclear weapons," Zarif said.
"There may be people who have concerns, who have been affected by the type of hysteria that is being fanned by people like Netanyahu. Once this hysteria is out, once this fear mongering is out, then we can have a deal, and a deal that is not going to hurt anybody," he added.
Zarif also retorted to Netanyahu's comparisons of Iran to the Islamic State and the Nazi regime, calling it the 'only aggressor and possessor of nuclear weapons in the region'.
The Iranian minister said he believed that the US and Iran were "very close" to agreeing on a nuclear deal, while criticising the US for its 'crippling' sanctions.
"The United States tried sanctions. Probably the most "crippling sanctions" that the United States has ever imposed on any other country, depriving Iranians of even the possibility to buy medicine, to send their blood for medical test abroad. This is the type of stringent sanctions that were applied on Iran," he said.
"We are prepared to work round the clock in order to reach an agreement. We believe that we are very close, very close and we could be very far. There are details that need to be worked out," Zarif said.