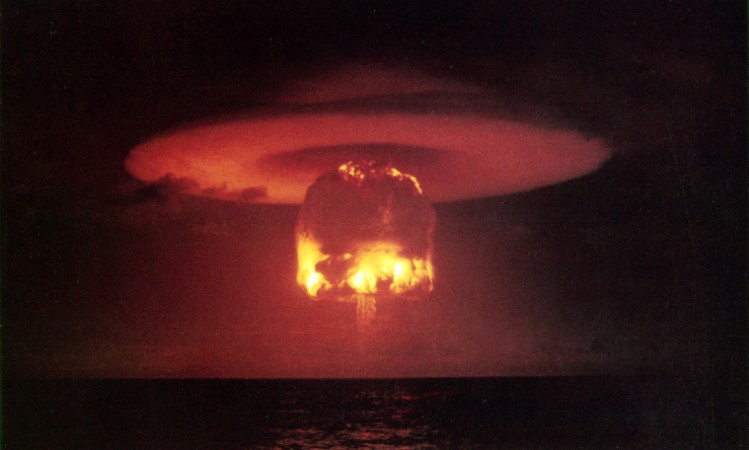 India is beginning to question Pakistan's tendency of raising eyebrows around the world by invoking the bogey of a "nuclear neighbourhood," which has been the strategy of diplomats sent by Prime Minister Nawaz Sharif to the US to press Islamabad's case on Kashmir.
"Emphasising that the two countries are nuclear powers and therefore there is nuclear blackmail involved, is a Pakistani strategy," Union Finance Minister Arun Jaitley told NDTV.
The same 'nuclear blackmail' has been articulated by Sharif's envoys —Mushahid Hussein and Shezra Mansab Khan in their recent meetings in the US.
"It's come back with a bang and it's more significant because you're dealing -- as President Clinton called in 1993 -- a nuclear flash point," Hussein was quoted as saying at an event organised by Atlantic Council, a Washington think tank.
"Two nuclear neighbours, we should learn to talk to each other rather than talk at each other," he added.
His colleague Khan also towed a similar line at Stimson Center, another think tank, on Thursday when she said, "Our core issue at this time is Kashmir. No peace can prevail if this issue is not solved. It is an international dispute and not an internal problem which must be resolved immediately."
"The stakes are very high. We are a nuclear neighbourhood," she added.
Pakistan's Defence Minister Khawaja Asif will destroy India if it dares to impose war on the country.
"Pakistan army is fully prepared to answer any misadventure of India...We have not made an atomic device to display in a showcase. If such a situation arises we will use it and eliminate India," Asif added.