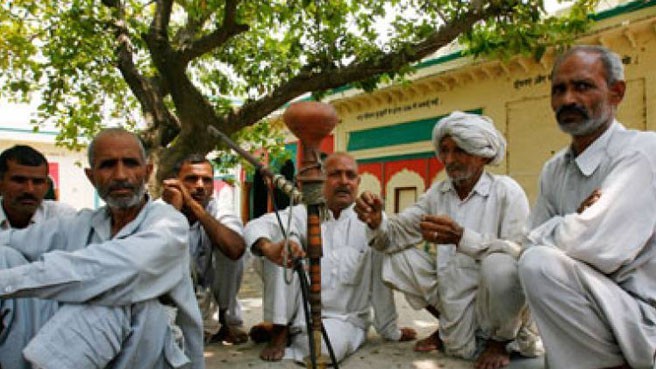 A phone call from his father became the turning point in 27-year-old NRI Hanuman Chaudhary's life. It made him quit his high-profile managerial position at a resort in Gold Coast, Australia, and return to India in order to become the sarpanch of his Nagaur village in Rajasthan.
During the phone call Chaudhary's father told him that as per a controversial government order there were certain guidelines that were required to be met for contesting the panchayat elections. According to the rules set by the government candidates contesting the elections, he/she must have studied up to eighth standard, and members of the panchayati samiti that looks into the functioning of a group of villages must have completed their matriculation, which made two-thirds of the villagers ineligible for contesting elections.
Chaudhary decided to come back to India and contest in the panchayat elections. He soon started engaging in door-to-door campaigning, ignoring caste issues which are dominant in the state. Soon he won the election with a record 6000 votes, reports NDTV.
"After class 8 minimum qualification rule came on the ground [sic], people of village contacted me. I asked my brother, he said if you want to do social work you can come back. He supported me fully so I came here and won the election with good margin," Chaudhary, who was earning Rs. two crore a year, said.
The villagers looked up to the NRI youth with an expectation of good governance.
Mangra Ram, a 23-year-old youngster, said that he was happy with Chaudhary becoming a sarpanch since he was educated which made it easier for him to communicate with highly-placed officials in Jaipur and tackle various issues of the village.
However, tackling caste politics in the village and improving the overall infrastructure are the two major concerns for Chaudhary at present.