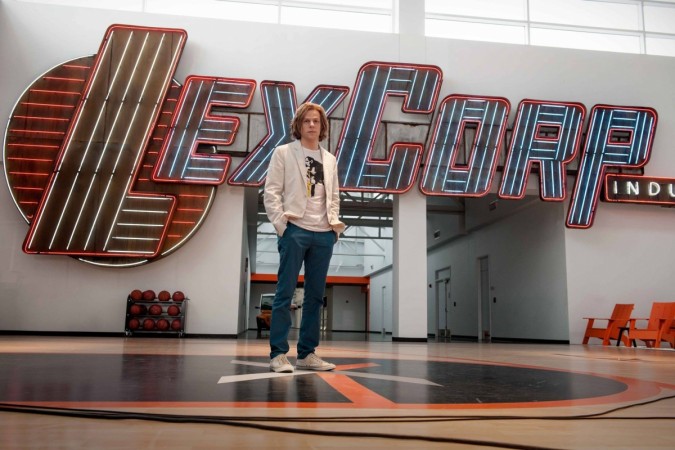 Jesse Eisenberg has finally confirmed his role in "Justice League." The actor revealed that he will be joining the cast and crew of the film in August to shoot his portions.
There has been a lot of speculations about the main villain in "Justice League" and while that continues to remain a mystery, we now at least know that Lex Luthor will return to add to the havoc.
"They are filming (Justice League) now, and I jump in from August," Eisenberg told ShortList. "I loved the character and it was the most fun I've ever had at playing a role, and most challenging, in a great way, and most rewarding. I would love to play it for years."
Talking more about playing Lex Luthor in the massive DC Cinematic Universe, the "Now You See Me 2" star said, "It's very exciting for me to play that role. And, secondarily, it's interesting to be in these massive, high-profile movies, because all the stuff around you as an actor is really good. All the artists are really great, so you walk on to a set and it's the most-detailed, comprehensive set, and as an actor it really fills in your imagination in a special way. You're also acting with incredible actors."
It remains to be seen whether Luthor will continue to be part of the DCU beyond the two Justice League movies. Warner Bros. has a pretty packed slate of superhero films lined up and they could definitely use some iconic villains like Luthor crossing over. "I certainly hope he stays alive throughout the next few films." said Eisenberg.
Filming for "Justice League" is currently underway. The film, directed by Zack Snyder, stars Henry Cavill as Superman, Ben Affleck as Batman, Gal Gadot as Wonder Woman, Jason Momoa as Aquaman, Ray Fisher as Cyborg and Ezra Miller as The Flash. The movie is set to hit theatres on Nov. 17, 2017.