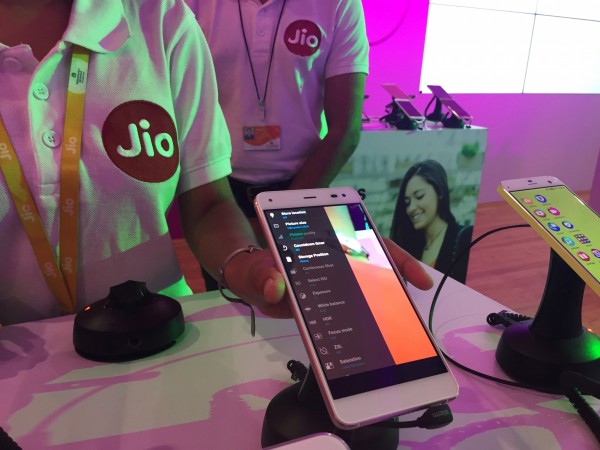 New network carrier Reliance Jio has commenced 4G SIM door delivery service in select cities in India.
Ever since its debut on September 5, subscription for Reliance Jio SIM has grown bigger with each passing day. In October, it managed to garner more than 16 million crore subscriptions and recently breached the 24 million mark, making it the fastest telecom operator to amass such a huge number in less than three months.
Also read: Airtel vs Reliance Jio: Top carrier launches new international roaming pack with unlimited incoming calls and more
Many incumbent players took several months and some even took more than a year to reach such figures. The craze for Reliance Jio SIM has been a result of the company's free welcome offer, which many deem as predatory in nature, as it entitles users to free unlimited HD Voice (VoLTE), video calling, unlimited (9,000) SMS, unlimited high-speed data and Jio Apps until December 31.
November 5 will mark the third month of its debut, but Reliance Jio SIMs continue to stay in huge demand. Reports of Reliance Jio's welcome offer being extended until March 2017 have further intensified the buzz.
Also read: Reliance Jio 4G internet tariff plan details revealed; which data plan suits you best?
Reliance Jio, in a bid to ease the subscription process, has commenced 4G SIM door delivery system in Mumbai, Phone Radar reported.
How to register for Reliance Jio 4G SIM door delivery service
Step 1: Go to Reliance Jio website and fill up personal details, including residential address [Note: this service is currently activated in Navi Mumbai].
Step 2: Once registered, a Reliance Jio executive will arrive at your doorstep with eKYC (electronic-Know Your Customer) device. Make sure you have installed MyJio Apps on your 4G-voLTE smartphone and generated Jio Welcome Offer code.
Step 3: For verification, the official will ask for Aadhaar card details and take fingerprint details on eKYC machine. If you submit the Jio Welcome Offer code, your SIM will be activated in just 15 minutes.
[Source: Phone Radar]