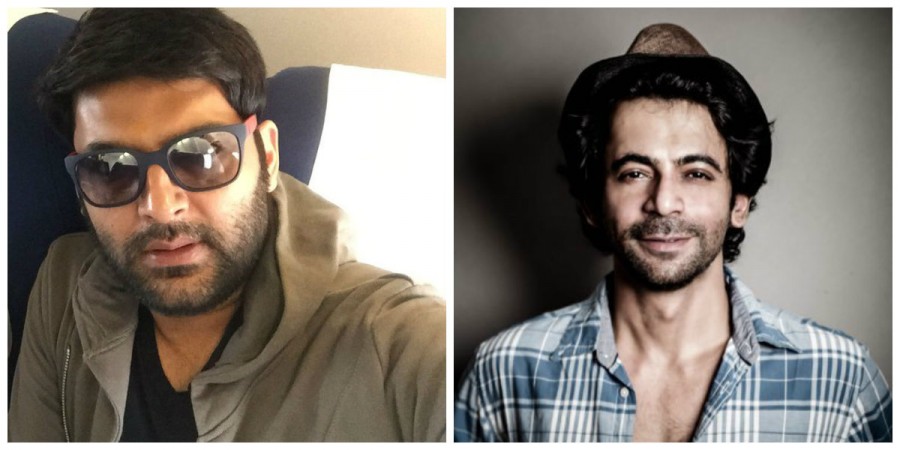 Sunil Grover has posted a picture on Instagram that appears to be a dig at Kapil Sharma. The comedian shared a photo of himself, with his shoes at the forefront, and he captioned it: "Shoe size US 10".
Although it appears to be a simple picture where Sunil is posing like a model, a recent mid-air incident suggests that the comedian took a clever jibe at his former "boss".
Kapil and Sunil's fight on a plane is no longer a secret. The Kapil Sharma Show host hurled abuses, and had even reportedly threw a shoe at Sunil in-flight. This incident created a lot of buzz, and since then there have been rumours that Sunil has parted ways with Kapil, and will come up with a new show of his own.
Recent reports even suggest that Sony TV and Sunil have signed a new deal, whereby the latter will soon appear on the channel with his own show. Interestingly, The Kapil Sharma Show will reportedly have a complete cast makeover, and will be aired on the same channel.
If the reports are true then Sunil is indeed on the right track. Post tiff, Kapil's show has suffered a TRP hit, and now if Sunil appears with a new show, that will add to the competition.