Moto, the sub-brand of Lenovo, is putting all its efforts in expanding its Moto Mods portfolio. On January 9, Moto introduced two new accessories which are meant to be used on the Moto smartphones: Lenovo Vital Moto Mod and Livermorium Slider Keyboard Moto Mod.
Moto in its blog post says, "We worked with developers on the moto mods ecosystem in a variety of ways — a crowdfunding campaign with Indiegogo, our Accelerator Program and distribution of our Moto Mod Development Kits (MDK) to interested dev teams."
"Through this collective brainpower, our moto mod universe expanded. We received a variety of ideas at various stages from concept to prototype. Today, we're sharing two of them with you."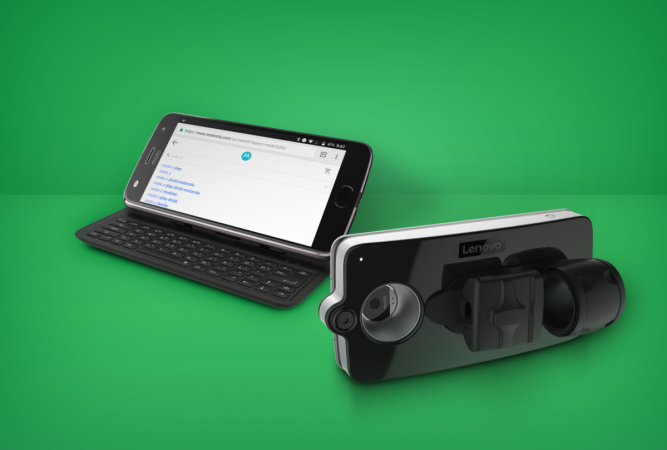 Both the Moto Mods will be up for sale through Moto Z Market app in Google Play Store, which Moto launched a couple of months back.
Motorola has confirmed that the sale of Livermorium Slider Keyboard Moto Mod will start later this winter and will come with a price tag of $99. Meanwhile, the Lenovo Vital Moto Mod should hit the market in April with a price tag of $395.
Lenovo Vital Moto Mod will be the most expensive among the new launch. Basically, the Lenovo Vital Moto Mod is a health accessory which will keep an accurate track on key vital signs like respiratory rate, Pulse Ox, core body temperature and systolic and diastolic blood pressure.
According to Moto, "Now, you can put the power of health in your hands — literally. The more we know about our bodies, the more empowered we can feel to keep ourselves healthy and strong. With one connected mobile device, you can accurately measure your own five key vital signs."
While Livermorium Slider Keyboard Moto Mod is one of the most interesting Indiegogo projects. So, basically, it is a QWERTY slider keyboard which will be attached to the back panel of the Moto Z and tilted to 60 degrees. This turns to be a perfect accessory for the one who hates typing on a touchscreen for a long time.