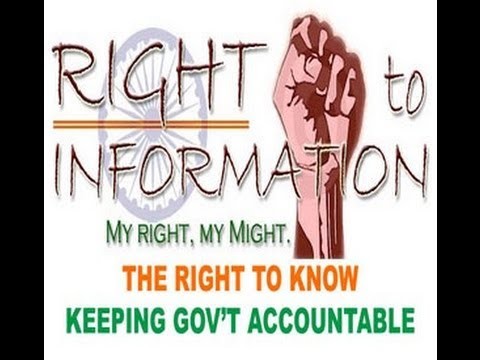 Right to Information (RTI) application to seek information from government departments can be filed by Non-Resident Indians (NRIs), the government has said, correcting its earlier opinion which said that NRIs are not eligible to file RTI.
The government corrected its decision after an activist and retire Commodore Lokesh Batra wrote to the Ministry of Personnel, Public Grievances and Pensions that the transparency act permits every Indian to seek government information irrespective of his citizenship.
The ministry has uploaded the correct response on the Lok Sabha website which earlier stated that "A person, who desires to obtain any information under the Right to Information Act, while submitting his/her request for information or access to information to Lok Sabha Secretariat has to give his/her full residential address as is also that he/she is a citizen of India."
Minister of State for Personnel, Public Grievances and Pensions Jitendra Singh in his earlier reply had written that "only citizens of India have the right to seek information under the provisions of Right to Information Act, 2005. Non-Resident Indians are not eligible to file RTI applications."
The basic object of the Right to Information Act is to empower the citizens, promote transparency and accountability in the working of the government, contain corruption, and make our democracy work for the people in real sense.
It goes without saying that an informed citizen is better equipped to keep necessary vigil on the instruments of governance and make the government more accountable to the governed.
The Act is a big step towards making the citizens informed about the activities of the government, states the RTI website.