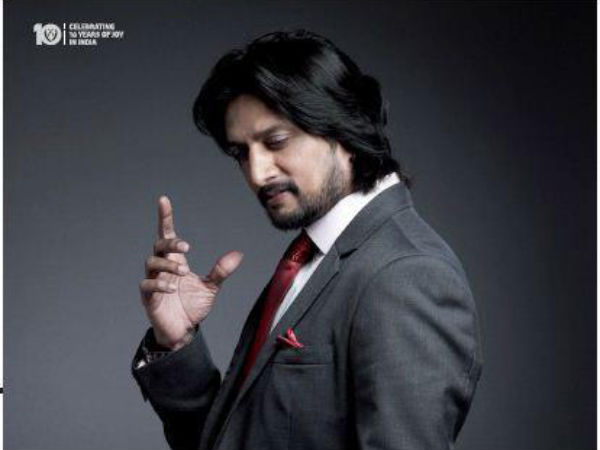 Kiccha Sudeep is the latest celebrity to praise the Kannada movie "U Turn" after Kishore, Naga Chaitanya and many others. The actor, who is busy with his upcoming Kannada movie "Hebbuli," has said good words about the Pawan Kumar's creation on Twitter.
"Amazing script ..even amazin screenplay.. fabulous conceiving of an idea wch could easily have wrong, [sic]" Sudeep posted.
The actor had an interesting video conversation with Pawan Kumar on Twitter and the director responded to his questions with wit on the social networking site.
Apparently, Sudeep gave a hint about his interest to work with Pawan Kumar and asked the director about his earlier interview where the director had revealed about his disinterest in working with stars. "Tell me who are in the list with whom you do not like to work," Sudeep questioned.
Reacting to Kiccha's question, Pawan Kumar answered: "If we cannot afford an Audi, it is better to say I don't like to drive it, instead of feeling sad about not owning one," Pawan Kumar said. His clever answer impressed Sudeep, who posted: "Hahaha very intelligently answered. [sic]"
Meanwhile, many have taken their conversation as an indication for their collaboration. It is believed that the duo might team up for a movie. This does not come as a surprise because Kiccha Sudeep has already teamed up with young filmmaker Rakshit Shetty for "Thugs of Malgudi."
Coming to "U Turn," the Kannada movie has garnered rave reviews across sections in the recent years after Raam Reddy's "Thithi," Arvind's "Last Bus," Navneeth's "Karva," Anup Bhandari's "RangiTaranga" and Hemanth Rao's "Godhi Banna Sadharana Mykattu."
"U Turn," which has been made under Pawan Kumar's newly-launched banner PK Studios, has Shraddha Srinath, Roger Narayan, Skanda, Krishna, Pavan, Naveen, Divya, Pramod, Aarna, Kennedy and others in the cast.