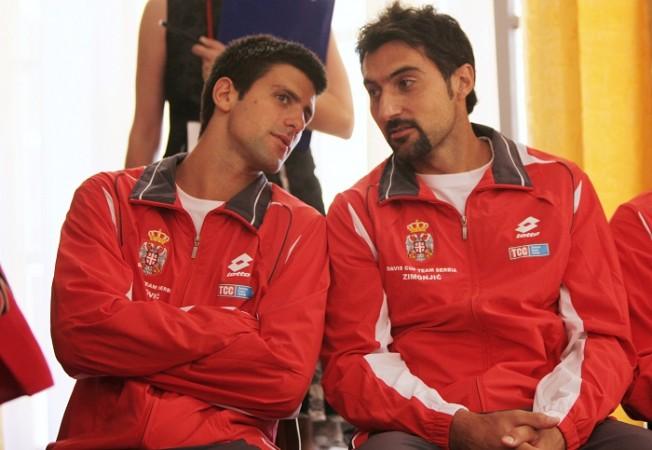 Ever since Novak Djokovic split with former coach Boris Becker, he was always going to have a tough time finding a suitable replacement. The Serb had a disappointing 2016 which saw him win just one major tournament the French Open and he also got overtaken by Andy Murray as the top ranked player after a quarter final loss to Marin Cilic at the Paris Masters.
After dominating the first half of the season which saw him win the Australian Open and the French Open, Djokovic's form dropped in the second half of the season losing in the third round of Wimbledon, getting eliminated in the first round at the Olympics and losing to Stan Wawrinks in the finals of the US Open.
His former coach Boris Becker stated that Djokovic got lazy in the final six months of practice.
"I think the last six months have been challenging on many levels. Our hands were tied a little bit because we couldn't do the work we wanted to do. He didn't spend as much time on the practice court in the last six months as he should have and he knows that. Success like this doesn't happen by pushing a button. Success like this doesn't just happen by showing up at a tournament. You have to work your bottom off because the opposition does the same" ESPN quoted Boris Becker as saying.
Novak Djokovic will be looking to reinvent himself before the start of the new tennis season. Rumor is that Novak Djokovic is looking at countryman and Davis Cup teammate Nenad Zimonjic as a possible successor to Boris Becker. The 40-year-old Zimonjic is still an active player on the ATP and he teamed up with Djokovic earlier this year in doubles at the Rio Olympics. Novak Djokovic spoke highly of his relationship with his countryman.
"Nenad is a dear friend of mine and somebody that has helped me when I was developing into a professional player, already at that time he was one of the top doubles players. So for me that was an experience, a learning experience, and obviously something I respected a lot. We have a relationship for a long time" the Serb was quoted as saying.
For now Novak Djokovic will rely on Marian Vajda who has been his long time coach, to prepare him for the season opener in Doha which begins in three weeks time.