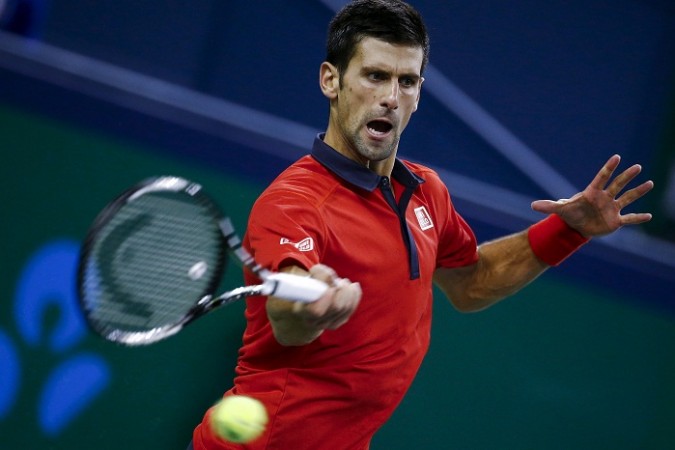 World No 1 Novak Djokovic has said male tennis players deserve to be awarded more money than their female counterparts because they help generate more ticket sales. Having said that, the Serb looked to steer clear of any kind of controversy as he said female tennis players also deserve respect and admiration for their performances on court.
Equality in payment for both genders has been a widely-debated affair, and not confined to tennis. Indian Wells tournament CEO Raymond Moore sparked a controversy earlier Monday by saying women in tennis have to thank their male counterparts for getting attention to the game.
Serena Williams, who was defeated by Victoria Azarenka in the final of the BNP Paribas Open this year, slammed Moore's remarks, saying they were very "inaccurate," while Billie Jean King tweeted she was very "disappointed" with the comments.
Djokovic, who won the BNP Paribas men's final Monday, said the women tennis players deserved plaudits for their contributions to the sport over the years, but despite that men tennis players should fight for greater pay as they help generate most of the attention from the fans. However, he quickly downplayed the ramifications of the comment. "Women deserve respect and admiration for what they are doing," Djokovic was quoted by the Press Association as saying.
"You know, equal prize money was the main subject of the tennis world in the last seven, eight years. I have been through that process as well so I understand how much power and energy WTA and all the advocates for equal prize money have invested in order to reach that. I applaud them for that, I honestly do. They fought for what they deserve and they got it. [sic]
"On the other hand I think that our men's tennis world, ATP world, should fight for more because the stats are showing that we have much more spectators on the men's tennis matches. I think that's one of the reasons why maybe we should get awarded more. Women should fight for what they think they deserve and we should fight for what we think we deserve. [sic]
"As long as it's like that and there is data and stats available upon who attracts more attention, spectators, who sells more tickets and stuff like that, in relation to that it has to be fairly distributed," the 28-year-old said.