The world's two best male tennis players, without a shadow of a doubt, are Novak Djokovic and Andy Murray, and they will battle it out for the prestigious ATP Tour Finals at O2 Arena on Sunday. Can it get any better than this in the men's tennis competition?
Besides the title, there is much more on the line as well. The final will also decide as to which player finishes the year as number one in the ATP rankings.
Currently, Murray is world number one, followed by Djokovic at second place. By the look of things, a tight encounter is expected between Murray and Djokovic. The season could not come to a better end with such quality players in action for the title.
Djokovic will go into this match as a confident unit after some brilliant performance against Kei Nishikori in the semifinals, where he crushed him 6-1, 6-1. Besides his current form, the Serbian has always been brilliant in the ATP Tour Finals in the past, winning the last four on a trot. He has, in fact, made it a habit.
Djokovic, after his three-set affair against Dominic Thiem, has been brilliant against all opposition. He has not dropped a set after that match. But his final against Murray will be his tough test, which goes without saying.
A number of matches have been played between the two so far, and Djokovic considers this final clash of the season as one of the biggest in recent years.
"I'm privileged to be part of the history. This is one of the biggest matches we will ever play against each other. Now it's coming up to the last match of the year, the match everybody anticipated," Djokovic said.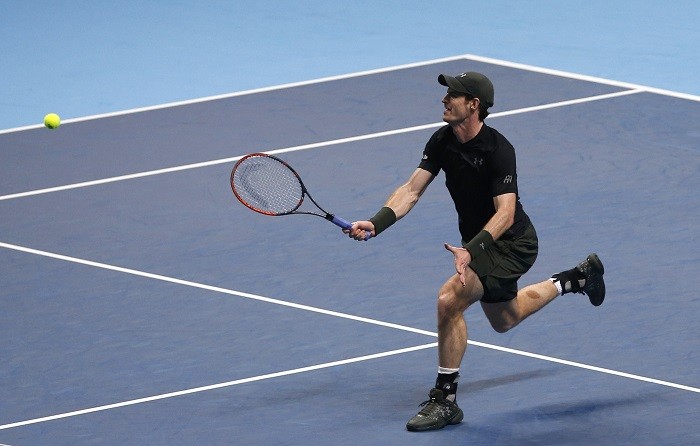 The match will be a cracker of a contest. Djokovic might have an impressive head-to-head record over Murray, with Serbian winning 24 in the 34 matches. But one thing needs to be considered: Murray is playing some wonderful tennis and is on a 23-match winning streak.
Coming to his performances in the ATP Tour Final, Murray has been good, and he was involved in a gruelling semifinal, which lasted for three hours and 38 minutes. Milos Raonic tested him to the hilt, but he lost as Murray held his nerve to clinch the match 5-7 7-6 (7-5) 7-6 (11-9).
One will not be surprised if the final match of the season is also played over three hours. It is almost guaranteed that no player will give the other any chance of scoring easy points.
Tennis fans, who were hoping that this clash would shape as the final, will be entertained by the stars. Both the players have a powerful game from the baseline. They run across the court to make sure that they return the balls to their opponent at all cost. Their return of serve will be worth watching.
Though both the players are extremely experienced and have played in a number of finals, this ATP World Tour Final decider could also be a battle of nerves.
Where to watch live
Novak Djokovic vs Andy Murray Final is scheduled for 11:30 pm IST (6 pm GMT, 1 pm ET) start. TV information and live streaming can be found.
India: TV: Sony ESPN. Live Streaming: Sonyliv
UK: BBC Two, Sky Sports 3. Live Streaming. Watch Sky Sports
US: ESPN. Live streaming: Watch ESPN
Japan: NHK
Germany: Sports1 Germany