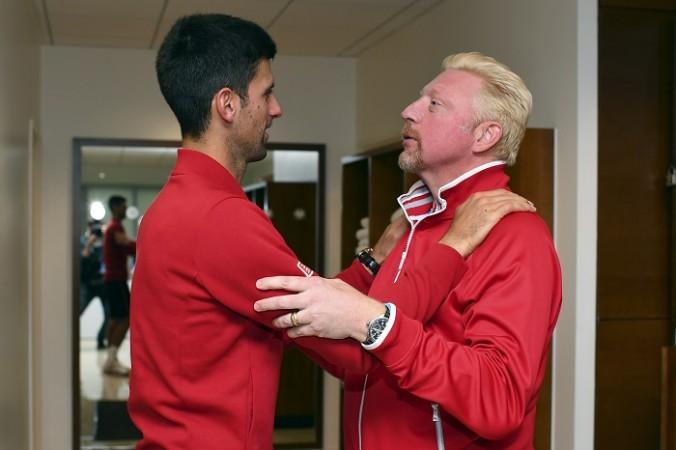 The Novak Djokovic and Boris Becker era is over after the world number two announced his split from the German after a three-year, quite successful, stint.
Djokovic, whose form has taken a nosedive after his French Open 2016 success earlier this year, announced the inevitable, with Becker ending his association with the Serbian having been at the former world number one's side through six Grand Slam wins.
"After three very successful years, Boris Becker and I have jointly decided to end our cooperation," Djokovic said in a statement. "The goals we set when we started working together have been completely fulfilled, and I want to thank him for the cooperation, teamwork, dedication and commitment.
"On the other hand, my professional plans are now directed primarily to maintain a good level of play, and also to make a good schedule and new goals for the next season. In this regard I will make all future decisions."
With Becker leaving his team, Djokovic now has his long-time coach Marian Vajda and a relatively new inclusion in Pepe Imaz, who has taken on the role of life coach for the 29-year-old.
As Djokovic continued to struggle to find his usual levels of tennis, which had made him the best men's tennis player in the world by a country mile, a change was expected, and with Becker, a six-time major winner, finding it a little difficult to keep up with the hectic schedule, it seemed a matter of when this announcement would be made, rather than if.
"Thank U ! We had the time of our life ...#teamdjokovic," Becker wrote on his Twitter account.
Now that the decision has been made, all the focus for Djokovic will be on the new season, starting with the Australian Open.
Having lost his world number one crown to Andy Murray, who went on to win Wimbledon, the Rio 2016 Olympics gold medal and the ATP Tour Finals titles this year, Djokovic will know he has a real challenge ahead of him to get back up to the summit.