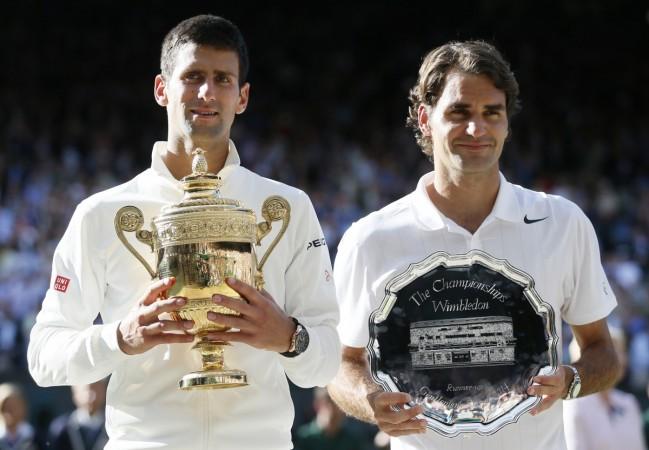 Serbian tennis star Novak Djokovic beat Roger Federer in epic Wimbledon 2019 final at the All England Club as netizens go berserk over the epic clash. The tie was a never-ending one as both the legends showed an extreme level of resilience, determination and fought it till the end. A tiebreaker was needed to decide the winner of the match. The score-board read 7-6(5) 1-6 7-6(4) 4-6 13-12(3) in favour of the Joker as this became the first Wimbledon singles final which got decided by a tiebreaker.
Netizens from all over the world appreciated the performance of both the legends as the Serbian won his fifth Wimbledon crown taking his Grand Slam tally to 16. Famous personalities like Hugh Jackman, Billie Jean King, Rod Laver, Toni Kroos and also the Royal Family twitter handle praised the efforts of the two legends who played out the epic five-set thriller.
Absolutely epic match. @Wimbledon Men's Championship. @DjokerNole @rogerfederer #historical

— Hugh Jackman (@RealHughJackman) July 14, 2019
An epic men's final. Congratulations to @DjokerNole on his 5th singles title at #Wimbledon. @rogerfederer and Novak are two world-class players who left it all on the court today. #classic pic.twitter.com/RzkJAueOV1 — Billie Jean King (@BillieJeanKing) July 14, 2019
An incredible finale, congratulations @DjokerNole on your 5th @Wimbledon title. You and @rogerfederer reached the highest level today. A thrilling match between two incomparable grasscourt champions. Thank you for the good fight, played fairly and ferociously. Rocket

— Rod Laver (@rodlaver) July 14, 2019
Hats off @rogerfederer @DjokerNole pic.twitter.com/Bn8krwrb8m — Toni Kroos (@ToniKroos) July 14, 2019
The Duchess of Cambridge, Patron of AEL Tennis Club, presents the men's singles winners trophy to @DjokerNole, after winning his fifth Wimbledon title and presents the runners up trophy to @rogerfederer

Congratulations to all players for an incredible #Wimbledon2019 pic.twitter.com/0m8jMkH66X

— The Royal Family (@RoyalFamily) July 14, 2019
Not just the #CWC19 final but at the #WimbledonFinal too, it was sportsmanship personified all the way ! Congratulations @DjokerNole for winning the #Wimbledon2019 ! And @rogerfederer you have yet again won hearts ! Brilliant tennis from both of you ! @ICC @Wimbledon — Devendra Fadnavis (@Dev_Fadnavis) July 14, 2019
"You have to keep reminding yourself that you're there for a reason and that you are better than the other guy," Djokovic said after the match as quoted by Reuters.
"I'm just obviously thrilled and overjoyed to be sitting here as a winner. I was one shot away from losing the match. This match had everything. It could have gone easily his way. I think this was the most exciting and thrilling final I have ever been part of," he further added.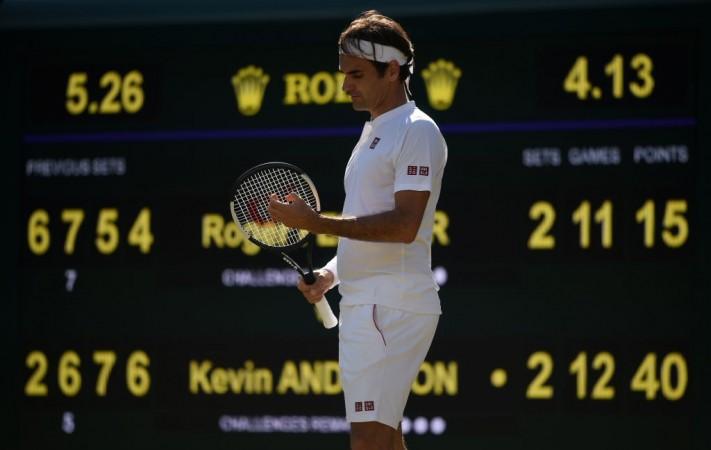 On the other hand, the heart-broken 37-year-old Swiss legend who dropped two championship points in the fifth set said, "It was a great match, it was long, it had everything. Novak, congratulations, man, that was crazy."
Tennis lovers all over the world hope to see these two legends again fighting it out against each other in future. But this may not happen as the ageing Federer probably played the last Wimbledon final of his career.