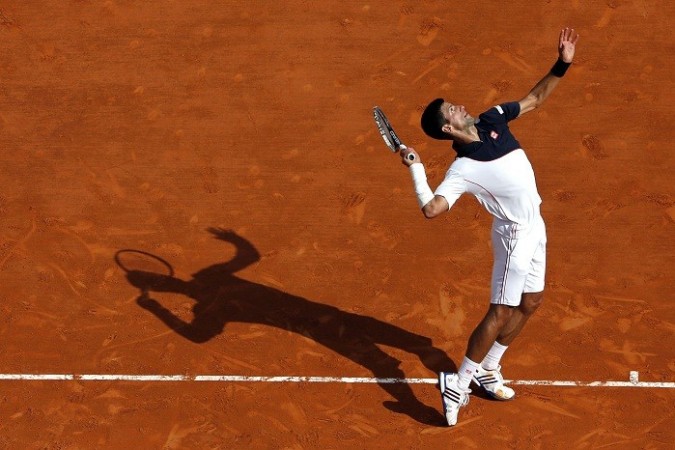 Novak Djokovic has said that his right wrist injury isn't as serious as it looked during the Monte Carlo Masters last week and he should be match fit for Madrid Masters, Rome Masters and French Open.
The Serb said in a statement on Tuesday that his wrist is under close examination and he should be ready for the rest of the clay-court season starting with the Madrid Masters from 4 May to 11 May.
It was in the quarterfinals in Monaco while playing against Spaniard Guillermo Garcia-Lopez that his injury was aggravated, playing a major role in the loss against Roger Federer in the semifinals. After the tournament, Djokovic had said the sudden shift from hard courts to clay might have been the cause, and the Serb admitted he will be able to avoid surgery on his wrist.
"Fortunately, the situation with the injury is better than it first seemed," the world no. 2 said. "Doctors assured me that I will be ready for Madrid, then Rome and Roland Garros, just as it has been planned.
"However, I need to continue with the recovery process and full medical treatments. It means I will have to take a short break in order to recover as soon as possible."
Djokovic has won six major championships and the only Grand Slam missing from his collection is the French Open title, where he has been a finalist in 2012 and semifinalist in 2013 - losing both times to eight-time champ Rafael Nadal.
The French Open starts on 25 May while the ATP 1000 Masters in Rome is scheduled for 11 May. With so little gap between tournaments, Djokovic is hoping for a complete recovery via the two-week break now.