Kriti Sanon recently grabbed headlines when Star Screen Awards decided to give her the Nothing To Hide Award. Along with her, Shahid Kapoor too took that one! And soon after Twitter lost its cool.
The trolls called it 'The Good for Nothing Award Show" and "Nothing To Hide Awards Shows Stupidity Award" and the others were left wondering what exactly did that award mean!!
For those who don't know, well the award was introduced for celebrities who share details about their career and private lives 'honestly' with fans on social media, thereby resulting in an increase in their fan following.
Responding to the jokes, memes and the award, Kriti Sanon while talking to Mid-Day said: "As long as I am not asking someone to give me an award, it [ the win] is fine. If I am given enough to accept it.The title was, in fact, a tagline of one of the sponsors of the show. This award connects me with my fans. I don't think I needed to respond to this, but a lot was written about the win. Besides, nowadays, there are different awards being handed out, including one called a 'Youth Icon'. So, I don't see why this is surprising."
On the work front, Kriti Sanon will be seen with Daljit Dosanjh for the first time, a comedy directed by Dinesh Vijan (one who shot Kriti for Raabta opposite Sushant Singh Rajput).
She will be seen playing the role of a crime journalist. She told Mid-Day: "My character will be showcased as someone who is taller than the average women. Hence, she is also taller than Diljit's cop. So, this topic might be touched upon. But it's not the crux."
Kriti Sanon, who is rumoured to be dating Sushant Singh Rajput, was recently holidaying in snow-clad mountains of Alps and rang in the New Year together at their romantic getaway.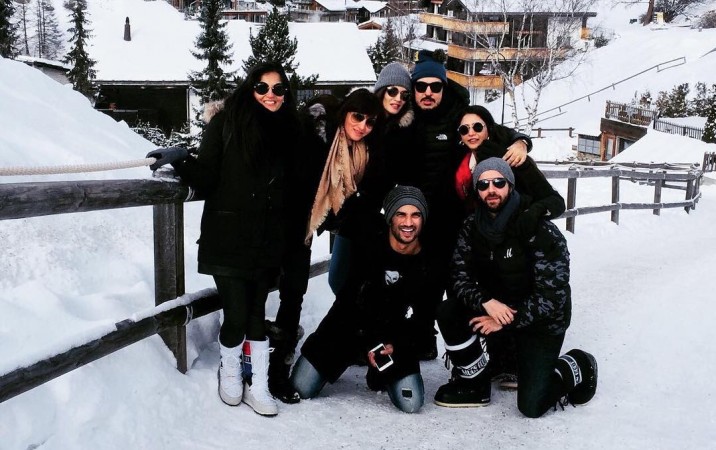 And Kriti definitely took 'Nothing To Hide' seriously and shared the picture with boyfriend Sushant Singh Rajput from her holiday for her fans!