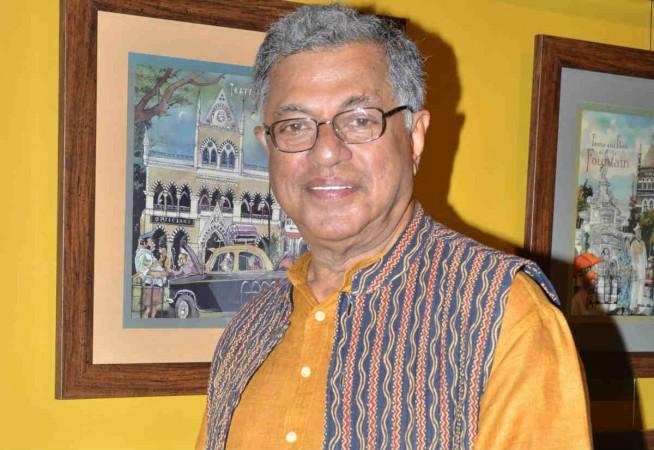 Multilingual actor and playwright Girish Karnad has passed away at his residence on Lavelle road in Bengaluru on Monday, 10 June. He was aged 81 and survived by his wife Saraswathi, son Raghu Karnad and daughter Radha.
Girish Karnad was born in Matheran, Maharashtra, on 19 May, 1938. Karnad's mother Krishnabai Mankeekar was an early widow. She met Dr Raghunath Karnad and tied the knot after five years of courtship despite opposition from the conservative Hindu society. His mother worked towards the cause of widows, which had much influence on his life.
His early education was in Marathi and learnt Kannada after his parents shifted to Sirsi.
His parents moved to Dharwad in 1952 and he did his schooling at Basel Mission. He graduated in mathematics at Karnataka College in 1958. Then, he went to Britain for further studies and did an MA in philosophy, politics and economics at Magdalen College under the University of Oxford.
Notably, he became the president of Oxford students' Union in 1963.
However, Girish Karnad always wanted to be a writer and scripted Yayati before he left to England. His next play Tughlaq earned him national fame. Since then, he wrote many plays that won him national and international appreciation.
Not just literary works, the multifaceted personality got himself involved in films. He entered films as a writer and actor in Samskara in 1970. He made his directorial debut with Vamsha Vriksha (1971) which won him a National Award for Best Direction.
Kaadu, Tabbaliyu Neenade Magane, Ondanondu Kaladalli and Kanooru Heggadithi were some of his acclaimed works as a director. As an actor, he worked in numerous films, cutting across all the language barriers.
In the 1990s, he hosted the science magazine Turning Point on Doordarshan. Prior to this show, he had become a household name among TV audience in Shankar Nag's Malgudi Days where he played the role of Swami, enacted by Master Manjunath.
Notable Awards and Honours:
Literature:
34th Jnanpith Award for outstanding contribution to Indian literature in 1998
Padma Bhushan – 1992
Padma Shri – 1974
Sangeet Natak Akademi award and Varthur navya Award – 1972
Sahitya Academy award – 1994
Kalidas Samman – 1998
Cinema:
National Award for Best Direction and Best Feature Film for Vamsha Vriksha (with B. V. Karanth) in 1971.
National Award for Second Best Feature Film for Kaadu in 1973.
Best Feature Film in Kannada for Tabbaliyu Neenade Magane in 1977.
Best Feature Film in Kannada for Kaanuru Heggadathi in 1999.