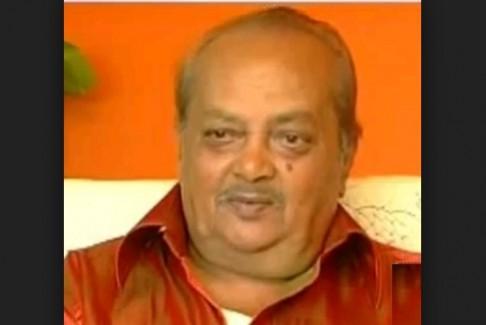 MS Rajashekar, one of the most popular Kannada filmmakers who had been active in the industry since 1985, has passed away on Monday. The director was suffering from lung infection and was admitted to Vikram Hospital in Bengaluru. As the condition worsened, medical experts shifted him to the ventilator, but could not save his life.
MS Rajashekar had started his career in 1985 with the movie Dhruva Thare which featured none other than Superstar Rajkumar in the lead role. Upon its release, the film emerged as a huge blockbuster at the box-office, and thus, Rajashekar made his grand entry to Sandalwood.
In his career, MS Rajashekar had directed more than 30 films, and most of them emerged as superhits or megahits at the box-office. Some of his noted directorial ventures include 'Ratha Sapthami' and 'Manamecchida Hudugi' with Shivarajkumar, 'Nanjundi Kalyana' with Raghavendra Rajkumar, 'Gandu Sidigundu' with Ambarish, and 'Kalyana Rekhe' with Malashri and Shashikumar.
One of the biggest hits in his career came in 1994. His movie with Shivarajkumar titled 'Muthanna' which was actually the remake of Hindi film Sachaa Jhutha emerged as a big hit at the box-office, and through this movie, MS Rajashekar proclaimed that he is an unquestionable hitmaker in the industry.
Some of the other noted movies in the career of MS Rajashekar were 'Dakota Express', 'Kanasina Rani', 'Anukoolakkobba Ganda', etc.
MS Rajashekar's last movie 'Ravi Shastry' hit the theaters in 2006. The film written by Bhagyaraj featured V Ravichandran and Sneha in the lead roles. However, the movie did not perform well at the box-office, and since then, the legendary filmmaker did not direct any other movie.