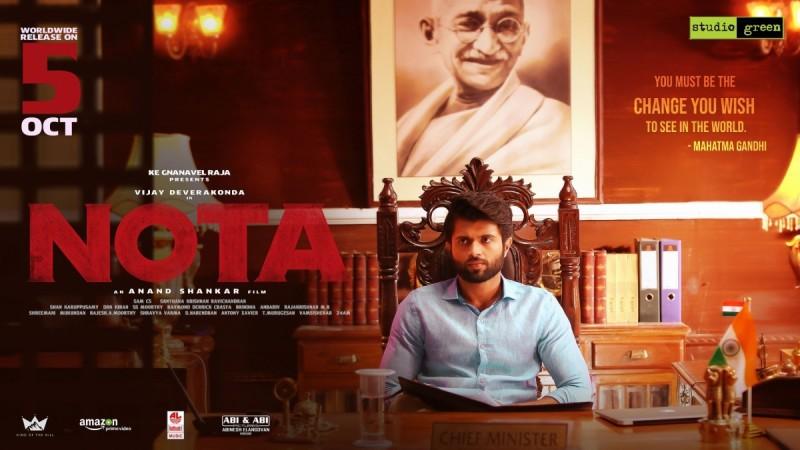 Anand Shankar's NOTA starring Vijay Deverakonda has become the latest victim of piracy as the full Telugu movie was leaked on torrents for free download, which is set to affect its collection at the box office.
NOTA is a political thriller movie which has been produced with a moderate budget by KE Gnanavel Raja under banner Studio Green. It is a bilingual movie that has been simultaneously made and released in Tamil and Telugu on October 5 amid huge hype and expectations. But a gang has allegedly leaked the complete movie on the internet a few hours after the film hit the screens on its opening day.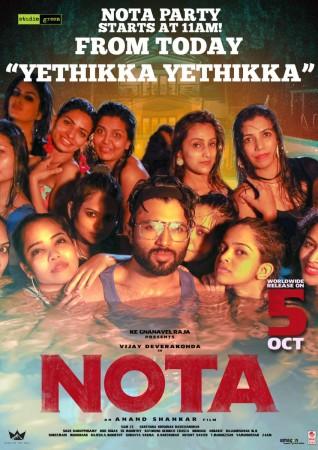 The gang, which is known for its notorious activities on the internet, is offering seven versions of the full Telugu movie of NOTA for free download from its website. They claim that they are HQ versions, but they have apparently recorded the complete film and released on their website.
The website reads, "NOTA (2018) Telugu Proper HQ PreDVD - HQ Line Audio - [1080p - HQ-PreDVD - x264 - MP3 - 2.2GB] - [720p - HQ-PreDVD - x264 - MP3 - 1.4GB] - [HQ-PreDVD - 700MB - x264 - 1CD - MP3] - [HQ-PreDVD - XviD - 700MB - MP3] - [HQ-PreDVD - 400MB - x264 - MP3] - [HQ-PreDVD - 200MB - x264 - MP3] - First On NET."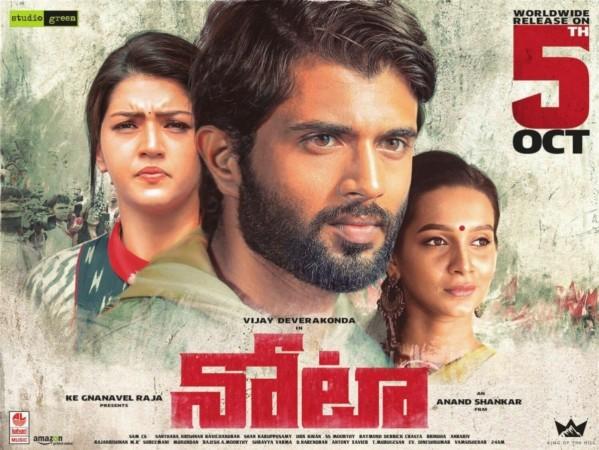 NOTA is about what happens when a spoilt brat, who is the son of a corrupt politician, becomes the chief minister of the state. Many Telugu viewers, who watched the film on its opening day, are not impressed with it. They say that it deals with the routine and predictable plot that is dragging in parts. Moreover, the movie lacks Telugu nativity, as it is full of Tamil scent.
The negative word of mouth is likely to stop viewers from coming to cinema halls to watch NOTA. The audience, who do not want to waste their money on the film, may opt to download the full movie from the torrents. If it happens, its pirated copy is sure to take a toll on its collection at the box office.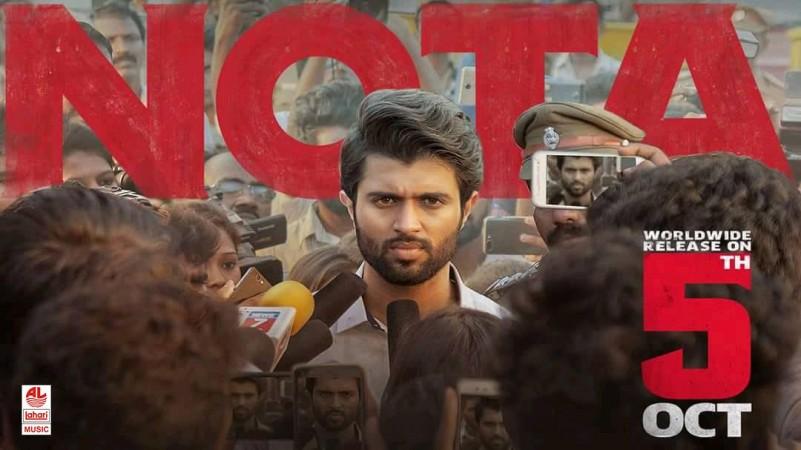 We strongly discourage piracy and we advise you to watch the movie NOTA in the cinema halls to get the real experience and feeling. Downloading the pirated copy is a crime and it may land you in jail.