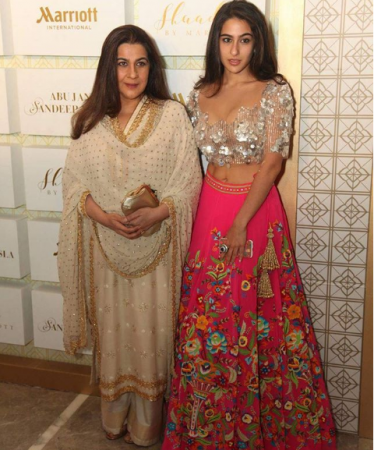 Did you adore Saba Qamar calling Irrfan Khan 'Honey' in Hindi Medium? Well, Pakistani actress Saba a.k.a Bittu from Saket Chaudhary's Hindi Medium won't be a part of the sequel.
Well, Dinesh Vijan (the producer) was hesitant and did not reveal any details about Irrfan Khan's love interest or wife played by Saba Qamar but he admits that they are in talks with Amrita Singh's daughter Sara to play Pia.
But if not Saba Qamar, who do you think can play Sara's mother and also compliment Irrfan Khan? Our bet is on Amrita. We have seen Amrita play a hands-on typical Delhi mother to Arjun Kapoor in 2 States and this would be an amazing opportunity to play Sara's reel life mother. Also with the 10-year leap, we think Amrita will be the perfect choice for this role. What do you think?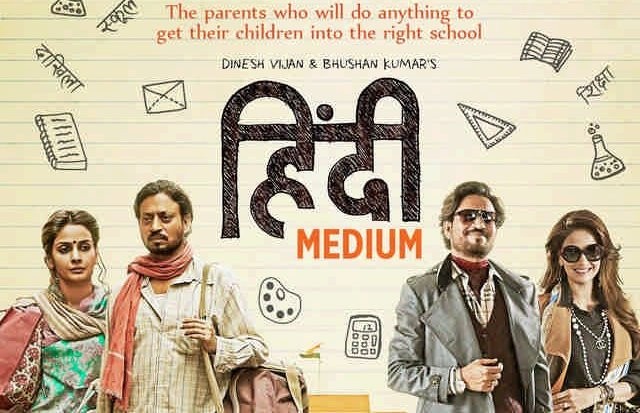 He said: "The original was very well received by the audience and the industry alike. It even won the Best Film at the Filmfare Awards, along with Best Actor for Irrfan. It's the kind of story with memorable characters that warrants a sequel and I felt that it would be apt to do it sooner while the characters are fresh in the audience's mind. It's well crafted, keeping in mind the consistency of these colourful characters."
"Part 2 will have a longer role for Deepak Dobriyal as Shyam whose son Mohan is also making some important choices on higher education and career goals. The original raised pertinent questions about our education system and society. We will continue with that thread of thought and touch on other relevant issues again," he added.
According to Mumbai Mirror, Homi Adajania will now direct the second part of the comedy franchise. Talking to Mirror, producer Dinesh Vijan confirmed the news, and said, "Homi doesn't make films very often as he refuses to do stuff that doesn't bowl him over. But when I narrated this one to him, he loved it. And when I saw his reaction, it was a no-brainer! I guess from our production house's stable of directors, Homi was the most unlikely choice for Hindi Medium 2 and that's exactly why I have signed him on."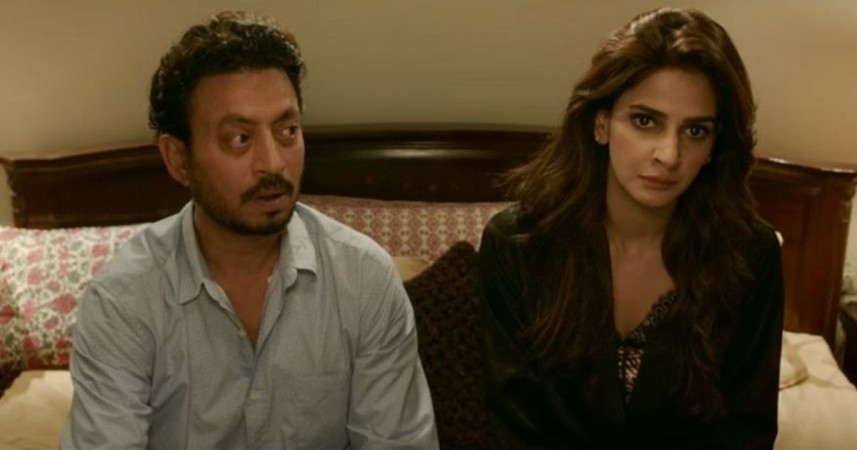 Homi and Dinesh have worked together in Saif Ali Khan's Being Cyrus (2006) and later in Cocktail with Saif, Deepika Padukone and Diana Penty.
But why is Saket Chaudhary not directing the sequel? Dinesh said: "He is busy with other commitments. But Homi is a fantastic and very hands-on father, so I knew he would completely identify with the father-daughter relationship which is the crux of the film."
"Hindi Medium is a brand now and the idea is to spin a commercially successful franchise with Raj Batra as the fulcrum. I ambled into Dinoo's (Dinesh Vijan) room and he was sitting down to a narration. I had enjoyed the first one (Hindi Medium) and the way these writers have taken the narrative forward is very clever. So yeah, I pretty much gatecrashed the narration and it was so engaging and hilarious that I told him I'd be happy to direct it if he had no director attached to the project. It's been a while since I've found any material so amusing yet emotional," he concluded.