The year-ending ATP World Tour Finals, besides the four Grand Slams of the calendar year, is always a showpiece event for tennis fans all around the world. With only top eight players featuring in the competition, there is no room for errors if one wants to win the title.
Roger Federer and Rafael Nadal are deemed favourites for the tournament after their splendid show in 2017. They have been brilliant, winning two Grand Slams each. Despite them being in imperious form, Alexander Zverev, David Goffin, Grigor Dimitrov among others in the competition are top notch.
Consistency is going to be key for a player to win the title and Nadal will also be aiming to win his first ATP World Tour Finals trophy. The Spaniard came close to winning the silverware twice in 2010 and 2013, but lost to Federer and Novak Djokovic in the finals respectively.
Nadal is aware of the difficulty in winning the title due to the number of tough matches. World number one player is pitted in a group, which includes Dimitrov, Dominic Thiem and Goffin.
"You're on the World Tour Finals, you cannot expect an easy group. All the matches are so difficult so you need to be ready from the beginning," "Sky Sports" quoted Nadal as saying.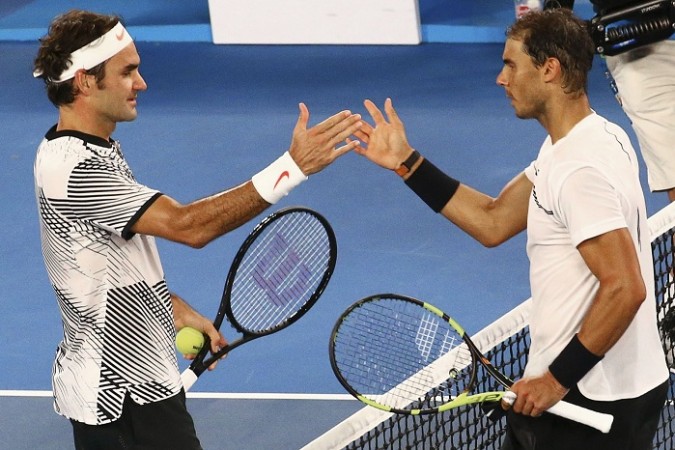 Nadal-Federer final on the cards
Everybody wants to see a dream final between the two legends, and there is a decent chance that the duo will battle it out on November 19 in the title-decider.
For that to happen, Nadal and Federer should avoid meeting in the semifinals, which can happen if they both finish first or both end second at the end of the group stages. It would be a huge catastrophe if the duo fail to finish in the top two of their respective groups, leading to their shock exits.
The Swiss ace has a wonderful record against the Spaniard this season and will head into the finals confident. Federer has beaten Nadal on all four occasions in 2017 and with Nadal having suffered a knee injury during the Paris Masters, the Swiss could have a huge edge.