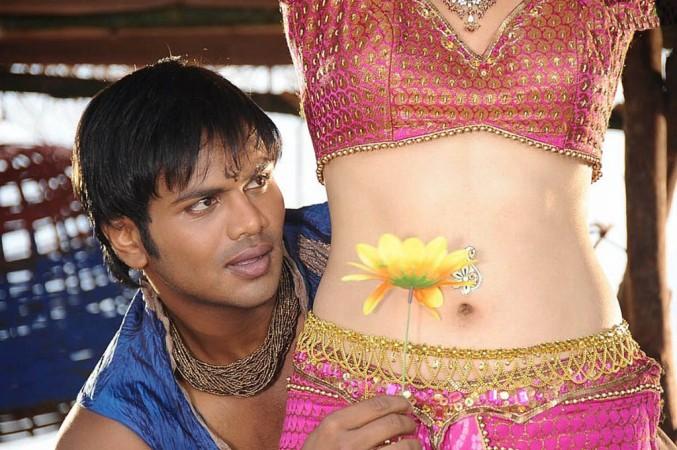 Taapsee Pannu has spoken about an experience from her debut movie Jhummandi Naadam. The actress revealed about the navel obsession of K Raghavendra Rao, the director who launched her into Telugu film industry.
During an interaction, Taapsee said that she should have worked on her navel before entering South films. "From my first scene itself, they started with the song. They were shooting with the obsession over my midriff. I was just wondering and I was clearly not prepared for this," she said in a candid chat.
The 29-year old continued, "And the director who launched me, he is known to have Midas touch in terms of launching actresses. He launched Sridevi, Jayasudha at that point and It was his 105th movie with me. He is known to show the sensuality of woman by showing the midriff and throwing fruits and flowers on the midriff,"
"I saw Sridevi and others' videos and everyone had flowers and fruits thrown at them. Maybe, I was not prepared as I told you. They threw a coconut at me," Taapsee Pannu shared on a lighter note. She wondered what is so sensuous about coconut hitting her midriff.
K Raghavendra Rao is known for decorating heroines' navel with fruits and flowers. Her comment has now drawn criticism from the Telugu audience.
It is not just Taapsee Pannu, many actresses who worked with him have acted in such similar scenes. In an earlier interview, K Raghavendra Rao had defended his navel obsession by claiming, "The waist is a beauty spot for women. Throwing flowers or fruits on it is to worship it."
Below, we bring you 5 popular songs that show K Raghavendra Rao's obsession towards colourfully displaying the navels of his heroines:
Meena-Mohan Babu's 'Neeli Mabbu' song from Allari Mogudu:
Ramya Krishna and Rajasekhar in Daayee Daaye Dakshayani in Raja Simham
Sridevi-Vadde Naveen in Love Story 1999
Ramba-Jagapathi Babu in Moodu Mukkalaata
Tabu-Balakrishna in Paandurangadu