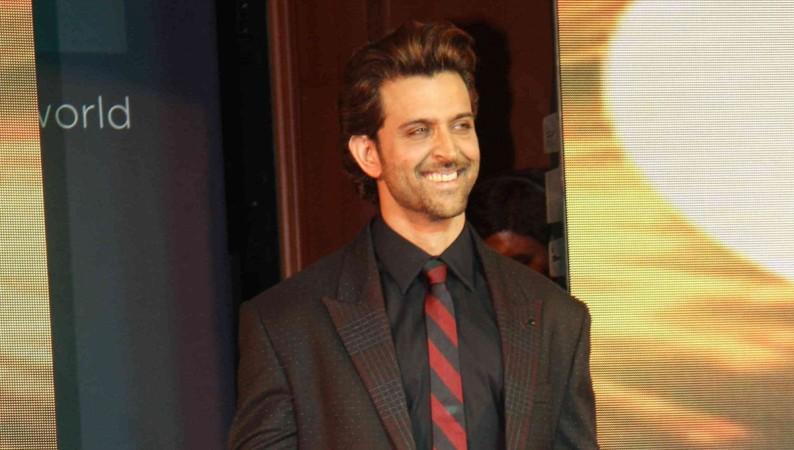 Bollywood star Hrithik Roshan has inspired many of his fans, however, the actor himself said that his biggest inspiration is Hollywood superstar Sylvester Stallone. During a Twitter interaction with his fans, Hrithik revealed that he is highly inspired by Sylvester and he would like to meet him as a fan.
During a Twitter chat, one fan asked Hrithik to name the person who inspires him, and the "Mohenjo Daro" actor replied saying, " :)) @TheSlyStallone the only person I will meet as a true fan [sic]." Earlier, Salman Khan too had expressed his fondness for Sylvester on the micro-blogging site.
Salman had called Sylvester as the best director, writer and human being, following which the Hollywood biggie also replied saying he is impressed by the fan-base that Salman holds and also suggested that the two can collaborate for a film some day.
"Bang Bang" director Siddharth Anand had earlier said that he has bought the Hindi remake rights of Sylvester's hit series "Rambo." He had also said that Hrithik is always in his mind for the lead role in it, adding that he can consider some new actor as well.
However, during another Twitter interaction, Hrithik confirmed that he has only two movies in his kitty currently and "Rambo" is not in the list. Hrithik said that he has just two upcoming movies -- "Kaabil" and one Yash Raj Films movie, apart from "Mohejo Daro." The actor will next be seen in Ashutosh Gowariker's epic adventure-romance film "Mohenjo Daro" that also features Pooja Hegde.
Meanwhile, Hrithik has been in news these days for his legal battle with rumoured former girlfriend Kangana Ranaut. Hrithik had said that the "Queen" actress had sent him around 1,400 "personal and absurd" emails, however, on the other side, Kangana alleged that the actor had hacked into her email account in order to delete the conversations that could affect his divorce proceedings with Sussanne Khan.