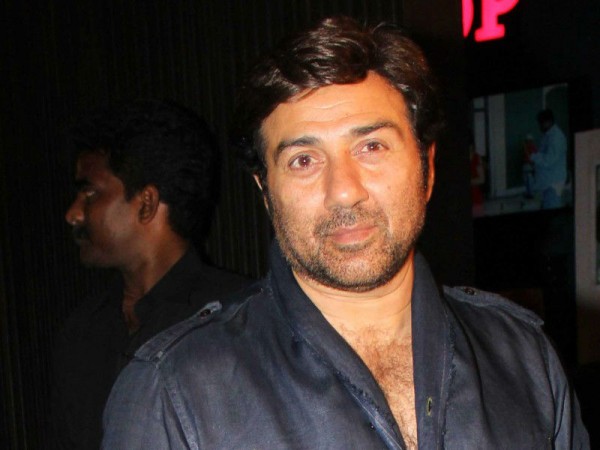 Sunny Deol does not approve of a biopic on his life, but the actor certainly feels a movie on his father, yesteryear superstar Dharmendra, would be ideal. The "Ghayal Once Again" actor said he is not comfortable with the idea of a biopic being made on his life.
"I don't want anyone to do a biopic on me because eventually there's one question that comes to my mind now. Who the hell am I? I would feel very uncomfortable with the idea," Sunny told DNA when asked if he would like to have a biopic on him.
Justifying his thoughts on a biopic on Dharmendra's life, Sunny said: "Dad has an amazing success story to share. He has seen life from a small village to super-stardom. He has lived through so many generations. So, he's the right choice for a biopic to be made on. People of his status who have got so much to show to the world and people can see how they did it and whatever has happened in life. That time, it wasn't that easy to become a star. His life is inspirational which will make for a better film."
However, Sunny is keen to act in any biopic and his most preferred character will be that of Ashoka. "As an actor, I feel I can play any person on screen. Provided that I have the technology with me if look younger or older as the role requires. But there's one role that is always there on my mind. I want to do Ashoka," Sunny said.
Sunny made a comeback with the movie "Ghayal Once Again," which happened to be sequel to his 1990 hit movie "Ghayal." Although Sunny has not made any confirmation on his upcoming movies, the actor had earlier hinted that his next movie might be "Ghayal 3." He had also said that he is confident of doing at least two more films this year.
"I want to do more direction in future. I really want to. As an actor too, I will be seen more. I am already working on it. I definitely want to do 'Ghayal 3' now. I have 100 percent decided that you will see me this year in at least two more films," Sunny had told DNA in an interview earlier.