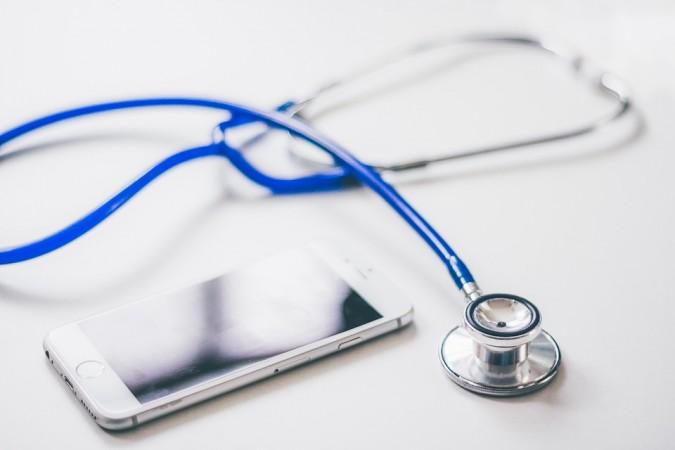 Blame it on our lifestyle or the polluted environment, you cannot deny that people's health problems are increasing. It can be worse if there's lack of diagnosis, medication and treatment. According to the Medical Council of India, the doctor-patient ratio in the country is around 1:1,674 against the World Health Organisation norm of 1:1,000.
It's not an easy task to run to the doctors every now and then. Moreover, even if you intend to, getting a doctor's appointment and taking time out from your busy schedule can be a task.
So, we bring to you five platforms that could generate seamless medical facilities at your fingertips:
Practo
This app gives you everything you need -- from booking doctor appointments to online doctor consultations. You can order medicines and keep medical records digitally. Also, you can get free health tips whenever you want. The service is operational in all major cities in India.
1mg
1mg is a must-have healthcare app for all. You can not only order medicines but also gather information on your medicines like its substitutes and side effects. So, if you have a habit of getting over-the-counter (OTC) drugs, this can be really helpful. Getting OTC drugs should be strictly avoided, it is always best to go to a doctor and get the prescribed medicines.
Apart from these, the app also offers regular healthcare tips, booking health tests and packages from certified labs near you with free sample pickups. You can also consult with best doctors online and book appointments with doctors near you.
The service is operational in Delhi-NCR, Chennai, Hyderabad, Lucknow, Agra, Indore, Bhopal and Bengaluru.
Netmeds
Netmeds gives you the chance to avail medicines online. You can track your order and it will be delivered to you in two to three days. Payments can be made via cash, or credit/debit cards. It has almost a pan-India presence.
Inayo
The healthcare app promises to deliver your medicines within 90 minutes. Inayo, maintains the medical history of its users based on medicines ordered. It offers you to book tests at a centre near your location and some fabulous discounts for almost every order. You can place orders via the web, Android app and on WhatsApp. The service is operational in Mumbai.
Portea
Portea is a platform that provides doctors, nurses, and physiotherapists for home visits. It promises 'hospital-quality healthcare in the comfort of your home'.
They provide 'doctors, nurses, and physiotherapists for home visits who have had their backgrounds and medical knowledge verified by senior doctors.' It also offers lab tests at home and medical equipment rentals.
This service is currently operational in Bangalore, Chandigarh, Chennai, Hyderabad, Indore, Jaipur, Kolkata, Lucknow, Mumbai, Nagpur, NCR, Pune and Visakhapatnam.