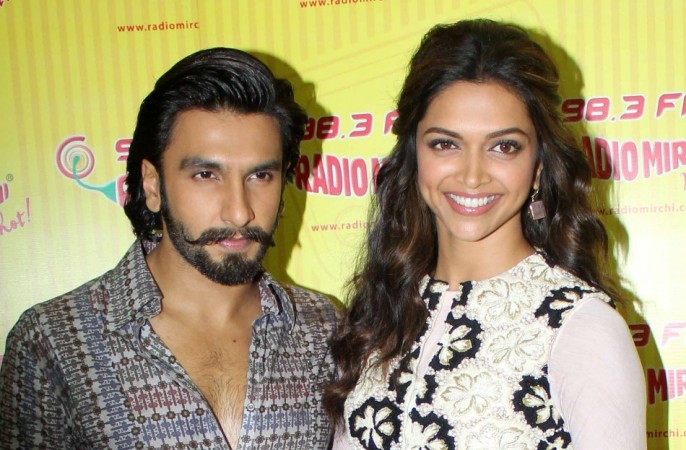 Bollywood actor Ranveer Singh has once again dismissed dating speculations with Deepika Padukone.
The "Gunday" actor, who had recently said in an interview that he was quite fond of Padukone and grew close to the actress while working in "Goliyon ki Rasleela, Ram-leela," has gone straight face again saying that he is just good friends with the actress.
"We aren't seeing each other, so what's there to admit? We are close friends and I enjoy her company. We grew close over the course of our film and, within the film circle, she is one of my closest friends. There's nothing more to it," Singh told Hindustan Times when asked to declare his dating status.
The actor further went on to add, "Some people might jump the gun and assume that we are romantically involved, but we are not. And I think the comfort level we share when it comes to getting clicked together is testament to the fact that we have nothing to hide."
"There's nothing wrong in that, and that's why it doesn't bother me. It's a free country. People can jump to conclusions or jump off a building if they want."
Singh and Padukone have often been spotted together at numerous occasions. Though neither of the actors has accepted their dating status, the impressive chemistry the pair exudes both on and off screen is hardly ignorable. To cement the dating reports, the pair was even snapped holidaying together secretly in New York earlier this year. A fan, who spotted the actors spending time at a store in the Big Apple, had shared their photo on Twitter.
While Singh has steered clear of talking about his link-up with Padukone but the actor seemed quite pleased showering praises on his alleged former girlfriend Anushka Sharma, with whom he is to start shooting for "Dil Dhadakne Do."
"I share a special chemistry with her (Anushka). I haven't worked with her for a while now, so, yes, I am very excited. Actually, I was waiting for the next opportunity to work with Anushka because I believe that she is one of the best young actors in the country," Singh told the daily.
Singh and Sharma had allegedly dated during the early point of their careers when they delivered films like "Band Bajaa Baaraat" and "Ladies vs Ricky Bahl" together. But the duo is said to have broken up after Singh inched closer to Padukone during the filming of "Goliyon ki Rasleela, Ram-leela."
Meanwhile, the actor is quite pepped up for Sanjay Leela Bhansali's magnum opus "Bajirao Mastani" as he revealed, "I will be going bald, learning horse-riding and sword-fighting, and learning Marathi (for the film)."