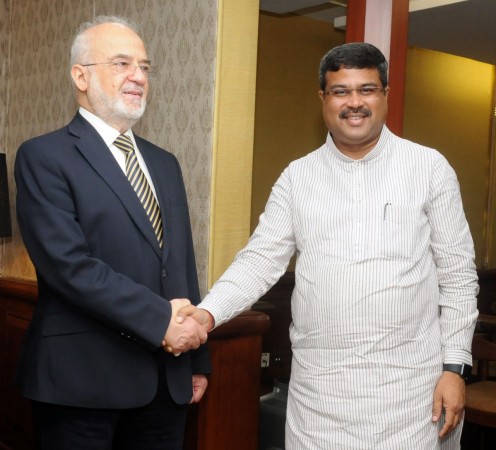 Iraqi Foreign Minister Dr Ibrahim Al-Eshaiker Al-Jafari on Monday said his government was not 100 percent sure whether the 39 Indians, who went missing in war-torn Mosul, are alive.
His remarks came soon after his meeting with External Affairs Minister Sushma Swaraj in New Delhi on Monday.
"We are not sure 100 per cent whether they are alive or not. We have no substantial evidence to prove that they were killedor are still alive. I can't give anything in that regard. We are doing our best to find the 39 missing Indians," Al-Jafari told reporters.
Al-Jafari is on a visit to India from July 24 to July 28. He met Swaraj in New Delhi for a discussion on bilateral relations between India and Iraq. His visit came just two weeks after Iraq Prime Minister Haider al-Abadi declared the country's second largest city, Mosul, free from the clutches of the Islamic State group.
Swaraj had met the relatives of the 39 missing Indians in Delhi last week. She informed them the missing people could be imprisoned in the Badush region of northwest Mosul.
However, media reports on Saturday suggested the prison in Badush had been reduced to a rubble due to the civil war between the Iraqi forces and the Isis fighters.
Welcome His Excellency Dr.Ibrahim al-Jaafari Foreign Minister of Iraq in New Delhi. pic.twitter.com/uTOkMXlXt7

— Sushma Swaraj (@SushmaSwaraj) July 24, 2017