North Korean soldiers fired nearly 40 rounds at their comrade who was attempting to flee into South Korea. Seoul's military on Tuesday said that they also hit the soldier five times in the first shooting at the jointly controlled area of the heavily fortified border since 1984.
South Korean soldiers, however, did not fire their weapons in response to the shooting. The incident, which occurred on Monday, comes at a time when the tensions between the countries are at the peak considering North Korea's unbridled nuclear programme and the nation's threats to Seoul.
The South Korean military said that the soldier suffered injuries in his internal organs, however, he was not in a life-threatening condition. However, an official at the Ajou University Medical Center near Seo said that the soldier is currently dependent on a breathing machine after a surgery was conducted to remove the bullets from his body.
The official, on conditions of anonymity, said that the doctors plan to conduct more surgeries and it is too early to determine whether he is out of danger.
Reports state that the North Korean soldier on Monday drove his military jeep before leaving his vehicle after one of its wheels fell into a ditch. Then he ran across the JSA, while fellow soldiers chased him and fired shots at him, South Korea's military said citing unspecified surveillance systems installed in the region, according to the Associated Press.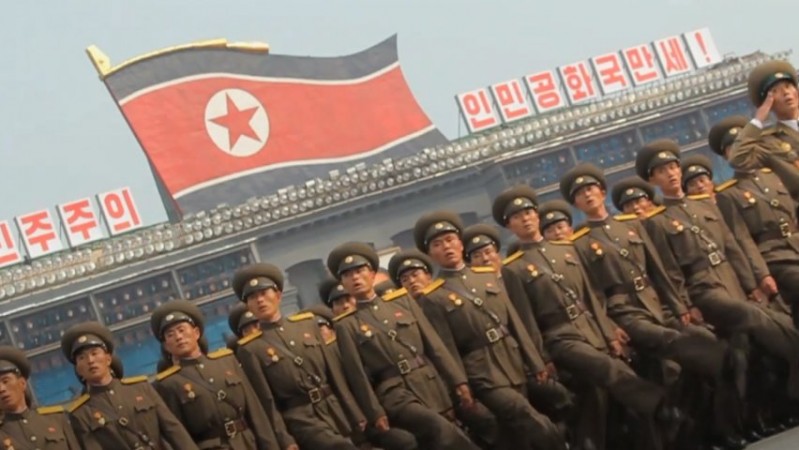 The chief director of operations for South Korea's Joint Chiefs of Staff, Suh Wook, told lawmakers that the North Korean soldiers fired 40 rounds at the soldier while he was in the jeep.
The director said that the soldier was found beneath a pile of leaves and that the South Korean troops crawled there to recover him. A United Nations Command helicopter later transported him to the Ajou University Medical Center, according to South Korean officials.