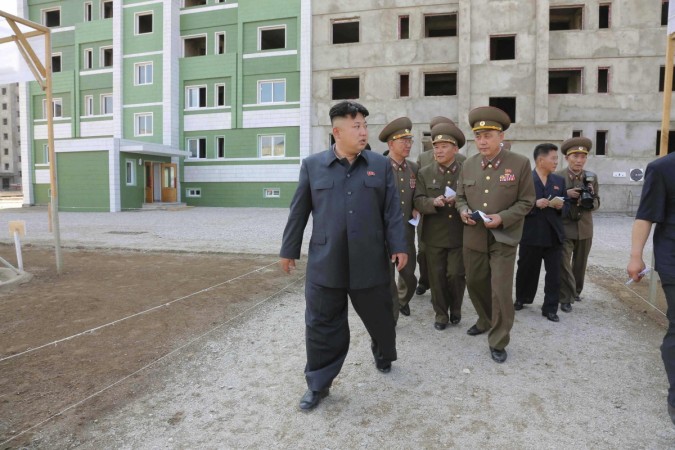 Mysterious pictures and footage of the North Korean leader Kim Jong-un walking with limp, has send across a wave of speculations on what might have happened to the dictator.
People have been surprised by the way the state television showed the images of Kim walking with a slight, but clearly visible limp as he walked during a memorial event commemorating the 20th death anniversary of North Korea's founder.
He was seen limping, while assuming his position of honor before the ceremony that honored his grandfather, Kim II Sung, at a stadium in Pyongyang. He was clearly seen limping once again after the event was over.
It is surprising how the images were aired unedited as it is unusual in North Korea to depict its leaders in a way that show they are in a not-so-good physical form.
Months before the death of Kim II Sung in 1994, for example, the state media had been forbidden to publish any images that showed an inoperable growth that had developed on his neck.
While nothing much is known about what happens inside the reclusive country and there cannot be clarity on why the 30-something-year-old was limping, the footage has clearly sparked speculation about the leader's state of health.
Reports, particularly in South Korea, have extensively reported in the past about Kim's habit of smoking and the way he was gaining his weight.
This comes even as rumors are afloat that the leader has undergone a plastic surgery in a bid to looker more similar to his grandfather.
Fox News cited South Korean newspaper Chosum Ilbo as saying Kim wore a "gloomy expression throughout (the ceremony) and applauded feebly."
A government official was also quoted as saying the dictator may have suffered a sprained ankle or back or knee problems after a recent tour of military bases.
The Paper quoted Researcher Park Hyung-joong at the Korean Institute for National Unification saying if the limps were serious or indicated the leader was in serious medical condition, the state media wouldn't have shown the images.