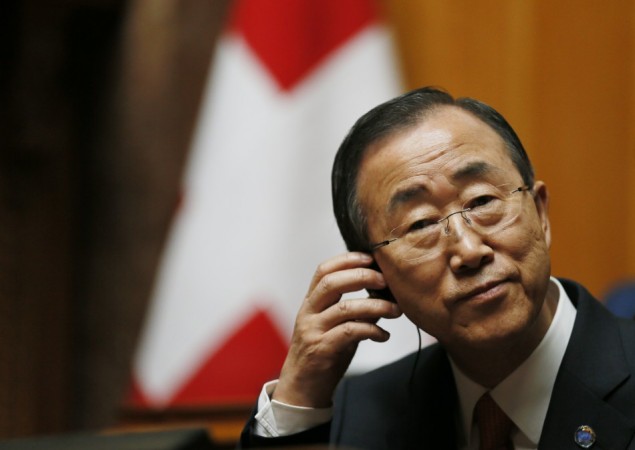 North Korea on Wednesday abruptly called off UN Secretary General Ban Ki-Moon's visit to an industrial complex close to its border with South Korea.
Ban Ki-Moon was slated to visit the inter-Korean industrial complex in the Kaesong economic zone on Thursday, but was informed on Wednesday morning that the permission for his visit has been called off.
"Early this morning, North Korea suddenly informed us through a diplomatic channel that they are calling off the North Korean authorities' permission for my visit to the Kaesong Industrial Complex," the UN Secretary General said at the Seoul Digital Forum, South Korea's Yonhap news agency reported.
"There was no explanation at all for the reason for the sudden cancellation. Such a decision by Pyongyang is very regrettable."
Ban would have been the first UN head to visit the closed regime in North Korea in 20 years and only the third to ever do so.
The industrial complex is close to the border between the two nations, which are still in a state of war with each other.
Ban, who himself is a South Korean, had hoped his visit would have helped promote reconciliation.
"As U.N. secretary-general, I will not spare any effort to urge North Korea to cooperate with the international community for the Korean Peninsula and for peace and stability," Ban had said.