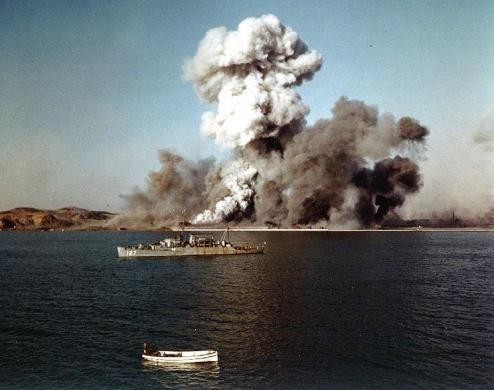 Pyongyang has issued a warning to strike Seoul without notice in response to the rallies staged by conservative groups and North Korean defectors in South Korea, during the Death anniversary of Kim Jong-il, the current leader's father on Tuesday.
North Korea's powerful National Defense Commission sent a fax to South Korea's National Security Council on Thursday through the western coastal military hotline, threatening to strike the South "without notice", the South Korean Yonhap News Agency has reported.
North Korea is angry with the rallies held by several conservative groups and North Korean defectors on Tuesday in South, calling North Korea an abuser of human rights and protesting against its authoritarian rule while some burnt Kim Jong-un's photos.
North alleged that the rallies defamed its "highest dignity," referring to the young leader Kim, who recently ordered the dramatic execution of his uncle Chang Song-theak (also known as Jang Song-theak) for charges of trying to overthrow the Nation, womanizing, doing drugs and a list of other crimes as reported by North's state-run KCNA news agency.
South Korea immediately responded to the fax through the military line pledging to "sternly react" against any provocations, South Korean officials told Yonhap.
North Korea has issued such threats many times earlier and has a long history of bellicose rhetoric that it uses as a tactic to display its military power to the outside world. In March this year, North warned that Seoul and Washington will be "reduced to ashes" angered by the tightened UN sanctions slapped against Pyongyang for its notorious February 12 underground testing of a nuclear device, its third in seven years. North was also furious about the US-South Korea joint military drill held later. The detonation of the bomb caused a tremor of 5.1 magnitude in North Korea, an event that caused a world-wide uproar leading to a war-like situation in the Korean peninsula.
South's military officials say that although North Korean military has been carrying out winter drills since December, there hasn't been unusual movement so far.
South's capital city, Seoul with the population of over 10 million is within the range of North Korea's artilleries that have long been positioned over the heavily guarded border.
The shocking execution of Chang, the man considered to be North's No.2 after the supreme leader has heightened tensions in the peninsula with South Korea's allies calling the move "another example of North's brutality" and vowing to keep the reclusive communist nation's activities in check.