North Korea on Wednesday threatened to "impose a death penalty" on South Korean ex-president Park Geun-Hye for allegedly plotting to assassinate Pyongyang's leader Kim Jong-Un.
North Korea's security ministry and prosecutors reportedly released a statement saying Park had "pushed forward" a plan by Seoul's intelligence services to eliminate the North Korean leadership, according to North Korea's official Korean Central News Agency reports.
"We declare at home and abroad that we will impose death penalty on traitor Park Geun Hye," the statement released by the agency said. The statement also said that the former director of South Korea's National Intelligence Service (NIS) Lee Byung-Ho would also be killed.
They "can never make any appeal even though they meet miserable dog's death anytime, at any place and by whatever methods from this moment," the statement added.
The Pyongyang statement demanded that Seoul hand over "traitor Park" and the former intelligence chief "as they committed hideous state-sponsored terrorism against the supreme leadership" of North Korea, according to AFP reports. Park is currently on trial in Seoul on charges of bribery and abuse of power.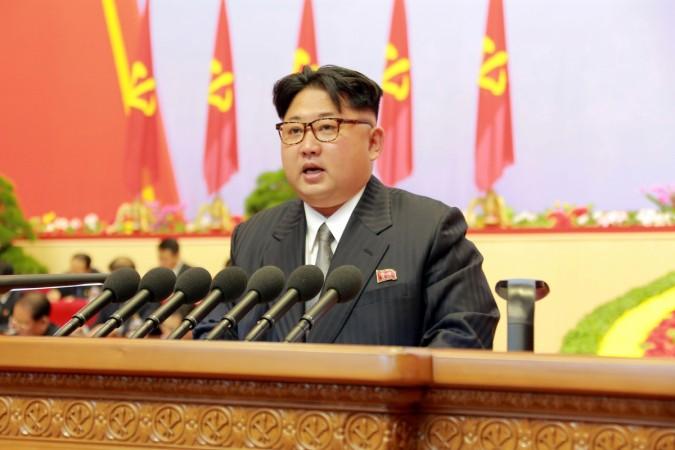 The declaration of assassination by the North Korean government has come shortly after the killing of Kim Jong-Un's estranged half-brother Kim Jong-Nam in February by two women assassins who used the banned nerve agent VX on him at the Kuala Lumpur International Airport.
South Korea and Malaysia have blamed North Korea for the assassination of Kim's brother. The North, however, has said that the accusations against it were an attempt by the nations to smear North's name.
Pyongyang's ministry of state security had also claimed last month that it had foiled an attempt by the United States and South Korean spy agencies to kill their leader by using a biochemical weapon.
The accusations from the North have come during a time when tensions between the US and North Korea are at its peak over Pyongyang's ambitious nuclear and missile programme.
North Korea has continued to develop and test nuclear and ballistic missiles despite several sanctions imposed on it by the United Nations. The North's ambitious missile programme looms as a threat to nearby nations including United States, Japan and South Korea.
North Korea has carried out a total of five nuclear tests so far, and according to an expert satellite imagery analysis, Pyongyang may be preparing for a sixth test soon.