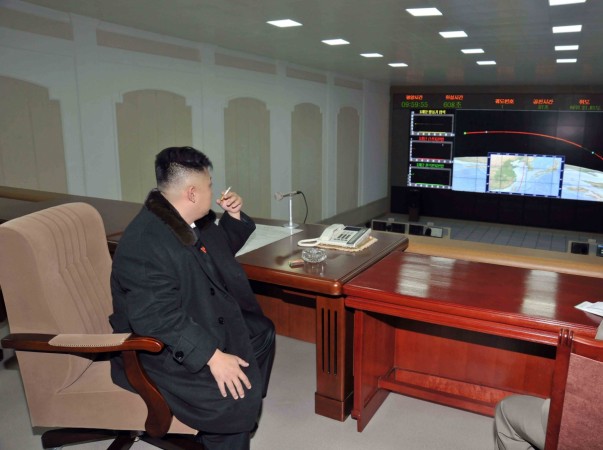 North Korea has formed a 6,000-strong "Cyber Army" which aims to paralyse South Korean military operations and national infrastructures, South Korean defence ministry said on Tuesday.
The latest figure is double of what Seoul estimated in 2013, and was disclosed in a ministry white paper. The disclosure comes after the United States, a key South Korean key ally, imposed fresh sanctions on North for a cyber attack on Sony Pictures Entertainment, which has been blamed on Pyongyang, although the latter has denied any involvement in the same.
This also comes on a day when Seoul's defense minister said in a report that North Korea seems to have developed significant level of technology and expertise for miniature nuclear warheads to fit into Intercontinental Ballistic Missiles (IBM) that have the capacity to reach US mainland.
.@AP: According to South Korea's Defense Ministry, North Korea Has 6,000-Member Cyber Army http://t.co/1lXAMoHJ0j pic.twitter.com/R3HavnyKkJ

— NATOSource (@NATOSource) January 6, 2015
North Korea has been gathering its resources for years to build a sophisticated cyber-warfare cell called 'Bureau 121', which is run by the military's spy agency. The agency is said to have the country's top and most talented computer experts.
"North Korea is currently running its 6,000 (member) workforce for cyber warfare and performing cyber attacks for physical and psychological paralysis inside South Korea such as causing troubles for military operations and national infrastructures," the South Korean defence ministry said as reported by the Guardian.
Defectors from the communist regime have said that the huge cyber army's ultimate target may be telecoms and energy grids in rival nations.
The US believes that Pyongyang is responsible for a cyber attack on Sony Pictures over a movie depicting a fictional assassination of North Korean leader Kim Jong-un. In response to the perceived attack, Washington slapped sanctions on North Korean government officials and member of the defense industry.
Members of the cyber community have, however, expressed doubts that North Korea was responsible for the attack, especially since the country itself experienced a wide-spread internet outage.