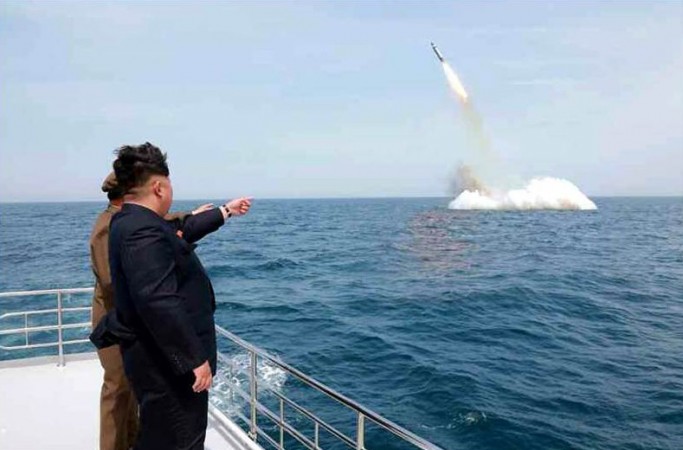 A widely circulated picture, released by North Korea, claiming to show that the country successfully tested a missile launched from a submarine, may have been photoshopped, according to report.
A Reuters report, citing analysts and a top US military official, said on Tuesday that the images released by North Korea on 9 May were doctored and that the country might be "years away" from acquiring such a technology.
"They have not gotten as far as their clever video editors and spinmeisters would have us believe," US Admiral James Winnefeld told an audience at the Centre for Strategic & International Studies in Washington on Tuesday.
The claims of North Korea using doctored images has come hours after North Korea hit out at US, asking the latter not to challenge its sovereign right to boost military deterrence, especially as the country had the capability to develop miniature nuclear warheads.
A team of experts ― German aerospace engineers Markus Schiller and Robert Schmucker of Schmucker Technologie ― have now not only challenged the North Korean claim, but have stated that the Kim Jong-un government "strongly modified" the images.
The German experts claim that the missile was not even launched from a submarine and that it was likely that they had used a specially designed barge submerged underwater.
This is, however, not the first time that North Korea has been accused of using photoshop to make preposterous claims. Earlier, the hermit kingdom was accused of photoshopping shots of war exercises to make its military look bigger.