A federal judge in Washington has ordered North Korea to pay over $500 million to the family of American student Otto Warmbier, who died days after he was released from Pyongyang last year.
The judgement came on Monday, December 24, after the student's family sued North Korea for his death and said that Otto was "brutally tortured and murdered." The federal judge spoke of North Korea's brutality and said that the nation should be held responsible for Otto's death.
She went on to add that Pyongyang must pay punitive damages to the Warmbier family and cover for their medical expenses and economic loss. Not just that, the judge said that North Korea must also pay for the pain and suffering of Fred and Cindy Warmbier, who lost such a young son.
"North Korea is liable for the torture, hostage taking, and extrajudicial killing of Otto Warmbier, and the injuries to his mother and father, Fred and Cindy Warmbier," Reuters quoted Judge Beryl Howell of the US District Court for the District of Columbia as saying.
In an opinion that came out on Christmas Eve, Howell also remembered Cindy's testimony and spoke about the details of the student's murder. "An American family, the Warmbiers, experienced North Korea's brutality first-hand when North Korea seized their son to use as a pawn in that totalitarian state's global shenanigans and face-off with the United States," Howell wrote.
Otto's parents welcomed Howell's judgement and said that they had promised their 22-year-old son that they would bring him justice. "We are thankful that the United States has a fair and open judicial system so that the world can see that the Kim regime is legally and morally responsible for Otto's death," the Warmbiers said.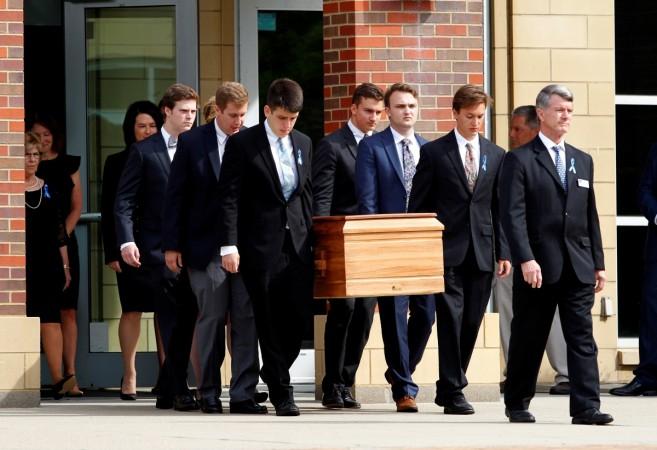 "We put ourselves and our family through the ordeal of a lawsuit and public trial because we promised Otto that we will never rest until we have justice for him. Today's thoughtful opinion by Chief Judge Howell is a significant step on our journey."
Otto died on June 19, 2017, after he was sent back to the US from North Korea in a state of coma. The American student had in 2016 visited Pyongyang as a tourist but was arrested and put in jail in the country.
While his parents, as well as president Donald Trump, believed that the student had been tortured in Pyongyang, a US medical examiner said that there were no such visible signs.
Warmbier's parents had said that his teeth seem to have been "rearranged" and his hands and feet too were disfigured. "They kidnapped Otto, they tortured him, they intentionally injured him. They are not victims, they are terrorists," Fred had said on the programme "Fox and Friends." Post this statement, Trump too accused North Korea of torturing the American and said: "Otto was tortured beyond belief by North Korea."
However, coroner Lakshmi Sammarco after examining the body said that there were no freshly broken bones and it did not look like he had been tortured. "We don't know what happened to him. That's the bottom line," she said. "We're never going to know, unless the people who were there come forward and say, 'This is what happened to Otto.'"
North Korea has earlier said that he suffered from botulism and then went into a coma.