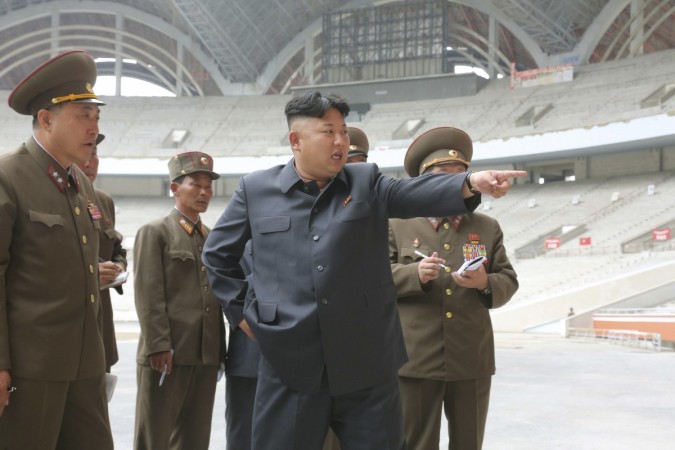 In what seems to be an attempt to erase the little Western influence his uncle would have left behind, North Korea's dictator has executed 10 senior officials for crimes such as "watching South Korean soap operas" and graft, new reports have suggested.
The deaths by shooting are a latest in the series of executions that the reclusive communist nation has held, the Bloomberg reported, citing Lim Dae Sung, a secretary to ruling Saenuri Party lawmaker Lee Cheol Woo, who reportedly attended a briefing at the National Intelligence Service on Tuesday in Seoul.
The source, however, did not specify when exactly the killings took place or who the officials were. Executions for petty crimes are a commonplace in North Korea, considered to be one of the most mysterious and secluded regimes in the world. Kim executed his own uncle Jang Song Thaek, who was the country's No.2 man until then, in December last year for crimes such as "womanising", doing drugs, wasting government's money and "clapping half-heatedly for the Supreme leader".
Kim, who is in his early 30s, exercises an autocratic control over the country's 1.2 million troops and 24 million people. He succeeded the Hermit kingdom's "throne" after his father Kim Jong II died in December 2011.
The dictator, who returned to public gaze with a walking stick last month after six weeks of absence from the political scene, had a cyst removed from his right ankle in September or October, reports have suggested.
His return from his treatment ended what seemed like an uncomfortable void in the country's politics that fed global speculation that something was amiss in the reclusive nation.