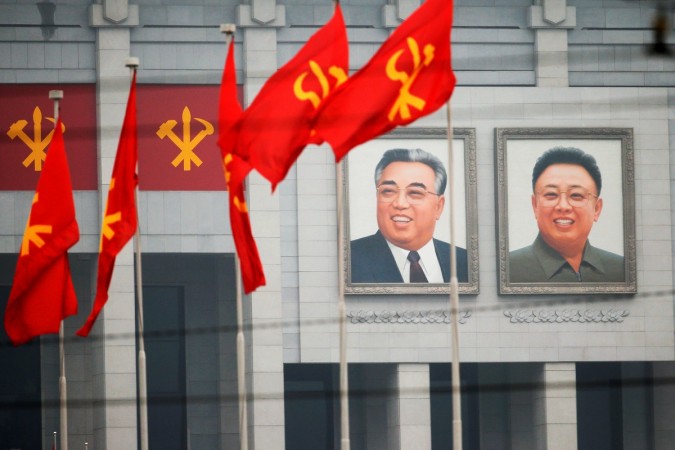 North Korea commenced a rare ruling party's congress on Friday, the first in nearly four decades, during which ruler Kim Jong Un is expected to announce his "byongjin" policy, which will entail economic development and nuclear capability simultaneously. Concerns had risen that Pyongyang would conduct its fifth nuclear test around the date of the congress.
The congress is also likely to bring changes to the government, and South Korean media have predicted Kim Jong Un's sister Kim Yo-jong will be promoted to a minister-level post in the Workers' Party of Korea (WPK). She currently is a member of a committee that deals with propaganda activities, according to Yonhap News Agency.
Chinese media also predicted changes in the government hierarchy during the congress.
"Kim may want to replace old cadres with younger ones who are able to better execute his orders," Zheng Jiyong, director of the Center for Korean Studies at Fudan University told China's state-backed Global Times.
There are speculations a live fire exercise will be conducted during the congress, according to Yonhap, which cited a source saying it could be in the form of a mock artillery attack aimed at a dummy South Korean presidential office. The agency cited South Korean intelligence sources stating that North Korea had created a replica of the presidential office, referred to as Cheong Wa Dae or Blue House, near Pyongyang for the purpose.
This will be only the seventh party congress being held in North Korea, with the last held in 1980, even before current leader Kim was born. However, while the 1980 congress saw 177 delegates from 118 countries participate, this time, Kim has not invited any foreign delegates, "including China," Global Times noted.
The congress also comes months after the isolated nation was slapped with its heaviest set of sanctions by the United Nations after it conducted a nuclear test in January and a rocket launch in February.