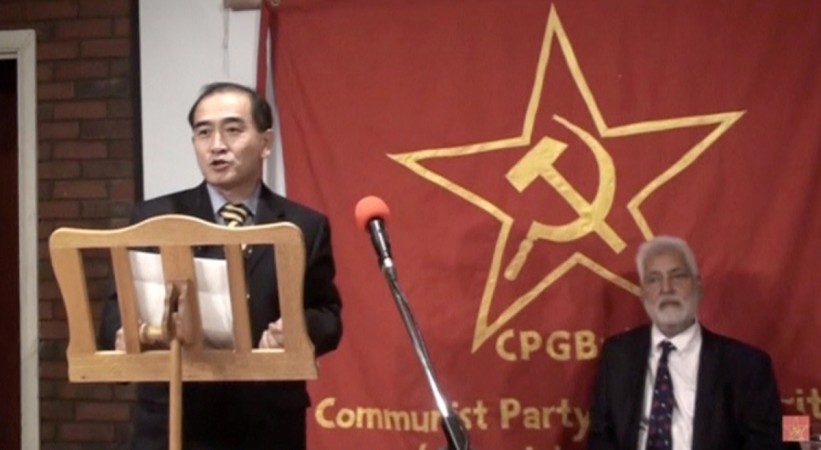 North Korea's deputy ambassador in London, Thae Yong Ho, has defected with his family to South Korea, making him the highest-ranking diplomat ever to flee from North Korea.
South Korean unification ministry spokesman Jeong Joon-hee said that Thae defected due to discontent with the regime of Kim Jong Un in North Korea and for the future of his child. Though the official did not disclose details when or how Thae and his family arrived, or how many relatives accompanied him, he did confirm that the defectors are now under government protection.
"We know that Deputy Ambassador Thae is saying that his distaste for the Kim Jong Un regime and yearning for the Republic of Korea's free democratic system and the future of his child are motives for the defection," Jeong said, referring to South Korea.
The announcement came a day after media reports had surfaced. South Korea's JoongAng Ilbo newspaper had said the defection occurred "following a scrupulous plan" and the diplomat was in the process of "landing in a third country as an asylum seeker," while citing an anonymous source.
BBC had later identified the defector as Thae who lived in the west London suburb of Gunnersbury and had over ten years experience working on UK and EU-related issues as a diplomat.
He had also been acting as the embassy's main point of contact for British correspondents traveling to Pyongyang and is formally cited in European Parliament archives as a London-based diplomat joining a North Korean delegation to Brussels.
Thae Yong Ho's defection caught many by surprise. Known for his passionate speeches in defense of North Korea, on occasions he claimed that the media coverage of his country was biased and motivated by sensationalism.
A North Korean embassy official in London did not confirm the defection on Tuesday, describing reports of the event as "quite sudden."
"If it is appropriate to give a response, then you might hear about our response," the official told Reuters.
Rate of Defections
Though the overall numbers of defectors has decreased since third- generation dictator, Kim Jong Un assumed power, following his father's death in late 2011, the number of strategically significant defectors has increased according to reports.
According to South Korea's Yonhap News Agency, several diplomats from North Korea have defected to the South.
"The bigger picture is that while there have been fewer total defections per year under Kim Jong Un, there have been a higher number of strategically significant and political defections," Sokeel Park of LiNK, an NGO which works with North Korean defectors was quoted as saying.
Thae's defection follows a string of recent such flights by North Koreans, including 12 waitresses at a North Korean restaurant in China who defected to South Korea earlier this year.
The number of defections by North Koreans to the South this year through July totalled 814, an annual increase of 15 percent.