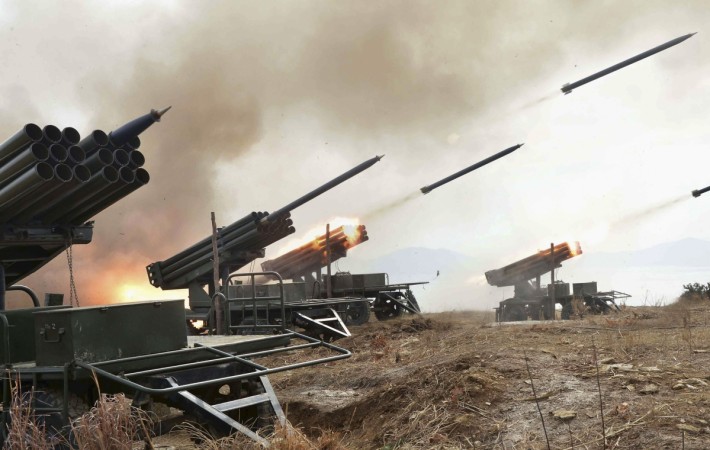 The United States has expressed "deep concerns" over North Korea's nuclear proliferation after a researcher claimed that the reclusive country may possess as many as 100 nuclear weapons in five years if the country achieves advancement in its ability to design tactical bombs.
Reacting to earlier claims, Sung Kim, US Special Representative for North Korea Policy, told a Washington seminar that the United States has always been wary of the country's aggression.
"...obviously we are deeply concerned about the fact that the North Koreans are continuing to advance their nuclear capabilities; we know that they are continuing to work on their nuclear program," he said when asked about the report, according to Reuters.
He added that he could not comment further on the findings presented, because he had not seen the report and that assessments made by the US government were classified.
Joel Wit, who researches North Korea at the US-Korea Institute at Johns Hopkins University, made his projections on Tuesday at a seminar in Washington. Wit and his fellow experts presented three scenarios for North Korea's future nuclear stockpile, which they claim currently stands at around 10-16 weapons.
The experts said the stockpile could grow to 20 weapons by 2020 according to the first scenario. The assessment paints another more-advanced scenario of the nuclear-armed dictatorial regime, which is expected to have 50 weapons with advances in miniaturisation allowing Pyongyang to mount warheads on Intercontinental Ballistic Missiles.
Joel Wit described yet another "worst-case scenario", which would see an increase to 100 devices and significant advances in nuclear weapons allowing the country to deploy battlefield and tactical weapons when it chooses to.
"This is a pretty scary scenario," Wit said adding that it will become increasingly difficult to coax North Korea into receding from war-like scenario, with the increase in the number of nuclear weapons it has.
"To me it's a risky business trying to punish a country with so many nuclear weapons."