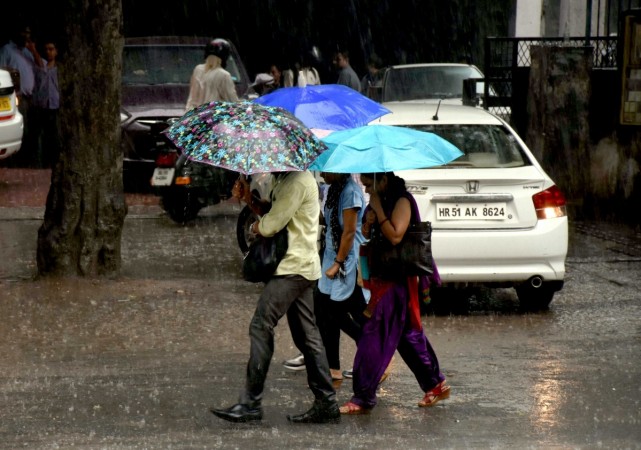 Heavy rainfall across northern India has thrown normal life out of gear, besides resulting in landslides in Uttarakhand on Saturday killing at least four people.
In Delhi, water-logging was reported in several places as heavy rain lashed the city for the second consecutive day on Saturday.
Four people were reportedly killed in Madkot, Pauri, Dharchula and Kappkot in Uttarakhand due to landslides after heavy rainfall.
The Ganga was flowing above the danger line, prompting Uttar Pradesh authorities to issue an alert, according to NDTV. Water levels in many other rivers such as Ramganga, Nandhur, Kailash, Kali-Sharda, Kosi and Gaula are also rising steadily.
UPDATES:
The heavy rains in Delhi not only put traffic out of gear, but also washed out a walkathon organised by the health ministry on the occasion of World Population Day on Saturday.
"The event could not be continued as most of the participants returned home," Manisha Verma, Information officer at the health ministry, told IANS.
The annual Chaar Dhaam Yatra pilgrimage and the Kedarnath yatra have been halted following heavy downpour on Saturday, officials told IANS.
The Bhagirathi river in Uttarakhand has also reached the danger mark, and officials are evacuating those living near the river banks.
Thousands of pilgrims visiting temples in Mathura and Vrindavan in Uttar Pradesh have been affected by heavy rains that lashed northern India on Saturday, according to IANS.
While heavy rains affected residents in Punjab and Haryana, the farmers are relieved after a delayed monsoon.
"Farmers have been waiting for the monsoon to arrive this year. The arrival was a bit delayed. But a good rainfall will help the paddy crop," Karnail Singh, a farmer in Derabassi, told IANS.
The Amarnath Yatra resumed on Saturday, after being halted on Friday as heavy rains had led to a road-block on the Jammu-Srinagar highway, The Indian Express has reported.
Delhi received 93.8 mm of rainfall till 8.30 am on Saturday, the weather department said.
Due to the landslide near the Uttarkashi-Gangotri Marg, Chardham Yatra pilgrims in Uttarakhand have been stranded, reports ANI.
Much of Delhi is again under water following heavy rains over two days.


Water logging near AIIMS roundabout traffic island in Delhi due to heavy rainfall. pic.twitter.com/WIB0AsFVmA

— ANI (@ANI_news) July 11, 2015