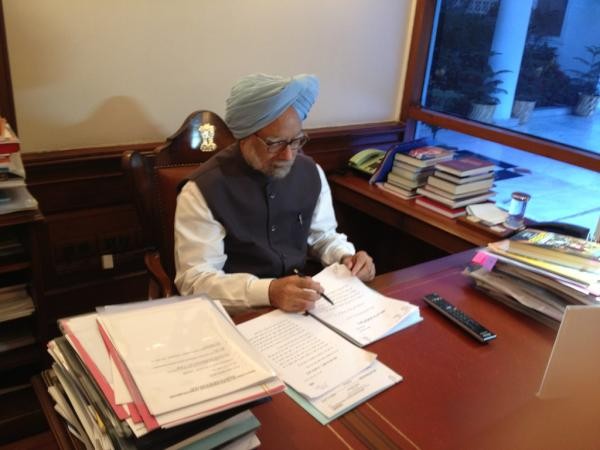 Prime Minister Manmohan Singh and new Home Minister Sushil Kumar Shinde on Wednesday directed Karnataka chief minister Jagadish Shetter to ensure the safety of North-East students living in Bangalore.
The Prime Minister called Shetter and directed him to immediately take the required steps to safeguard the interest of students from neighbouring states of the North-East, which significantly contribute to the city's youth population.
Since Wednesday night, students, professionals and families from North-East thronged at the city railway station to catch a train to their home towns as they were terrorised by rumours of a possible attack on the people from the region.
In his conversation with the Prime Minister, the Karnataka CM is said to have ruled out rumours of North-East students' security being compromised in the state. He has also assured several measures to ensure security for the students from North-East.
According to reports, Shetter would convey a high-profile meeting on Thursday to take the stock of the situation and deliberate strategies to tackle it.
About 5,000 people, driven by the panic of being possibly attacked, were trying to flee the state, forcing the state railway department to run a special train to deal with the large unscheduled travellers.
The recent attacks on North-East communities in different cities have instilled fears in their minds. Sources said that many unaccounted attacks on the people from North-East have been taking place in various parts of Bangalore city in the last few days. Adding to these fears, rumours indicating a possible attack against them in Karnataka were spreading across the state.
The latest tension in the city followed a violent incident in Mysore, in which a Tibetan student on Tuesday was stabbed by assailants who suspected him to be from the northern part of the country.