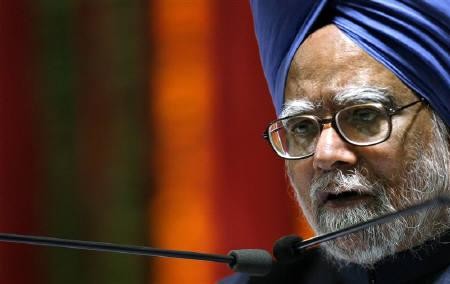 Prime Minister Manmohan Singh on Friday addressed both the Houses and called all the Parliamentarians to unite in a bid to create a peaceful atmosphere amid the prevailing communal tensions in different parts of the country.
He also appealed to everyone not to exploit the Assam unrest and fuel the rumours that would jeopardize communal harmony of the country.
"The North-Eastern Region of our country is a very sensitive region, but one thing that I would like to say is that whatever may have happened in Kokrajhar and other areas should not be used as an occasion to fan rumours to create an environment in other parts of our country that the people from the North-East feel insecure," said the Prime Minister.
He also sought the Parliamentarians to shed political differences and work together to create an atmosphere so "when this rumour mongering will come to an end, that the people of the North-Eastern states feel genuinely that any part of our country welcomes them."
"I have been in touch with the Chief Ministers of various States and I assure you that we will do our utmost to ensure that our friends, our children and our citizens from the North-East feel secure in any part and every part of our country," said Manmohan and added that the miscreants involved in fuelling the fear in the minds of people should be "brought to book."
He said that the unity and integrity of the country is being threatened by certain elements, without blaming anyone in particular. However, he asked the House to send a clear message that the members of the Houses would effectively deal with the ongoing communal tension.
The Prime Minister reiterated that ensuring the security for the North-East people is an "obligation". He added, "this obligation which we will discharge to the best of our ability, with all political parties joining hands to send out a clear message to the people of the North-East that we will work to restore peace and amity so that the this feeling of insecurity is brought under control."