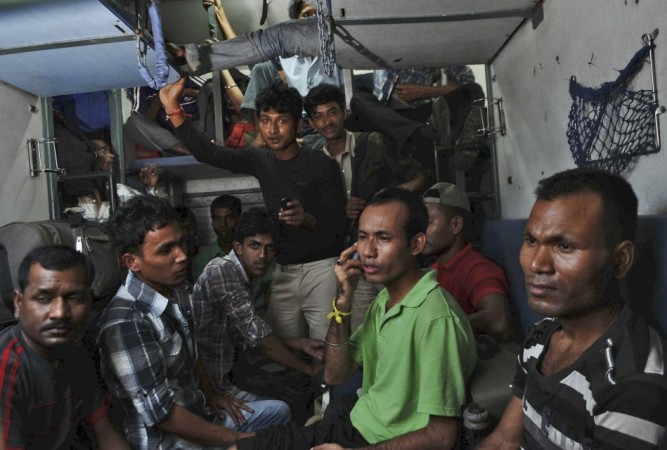 Following a spate of violent crimes against natives of north-eastern states in different parts of the country, the North East Students Organisation (NESO) has now demanded capital punishment for the attackers.
"We have submitted a letter to Home Minister Rajnath Singh and his deputy Kiren Rijiju demanding that capital punishment should be awarded to those involved in racial attacks and murder of a woman from Mizoram," NESO chairman Samuel Jyrwa told IANS.
Rajnath Singh had, on Friday, asked the Haryana and Karnataka governments to ensure the safety of all citizens, including those from the northeast.
Over the past three days, brutal assaults on north-easterners have been reported, one case from Bangalore and two from Delhi, which also includes the murder of a woman from Mizoram.
In Bangalore, a Manipuri student was assaulted on Tuesday allegedly for not speaking in Kannada, while in Gurgaon, two youths from Nagaland were also assaulted on Wednesday and were warned to leave the area. On Friday, reports of a Mizoram woman, who was found murdered in her house emerged.
"Considering these attacks, both the state governments have issued directions to the police to deal with such people strictly," the statement by the Home Minister said.
However, northeast groups want more than statements and have demanded 'special police cells' to deal with such cases.
"Although such incidents have been vehemently denounced by the government at different levels, northeast communities continue to suffer shock and panic as unabated attack and assault continues against them," Jyrwa said.
"We have asked central government to set up a special police cell in all the metropolitan cities which will cater specifically to cases related to racial discrimination and atrocities on the students and people from the northeast in line with the Delhi model, with a provision that it is manned by police officers from the northeastern states," he said.
Union Minister of State for Home, Kiren Rijiju met representatives from Northeast groups on Saturday following the attacks and has assured that a special police force will be set up to take prompt action.